originally published: 11/21/2020
The Black Lives Matter movement began several years ago, but reached new heights in 2020. Even a deadly pandemic couldn't stop protests around the world from making George Floyd and Breonna Taylor household names, while growing a movement centered on social justice. The New Jersey Symphony Orchestra (NJSO) was among those who knew it was time to take on a higher role.
Xian Zhang, Music Director for the NJSO, said the original plan for the new season was to include "For Marcos Balter" by Newark native composer Tyshawn Sorey (a co-commission between the NJSO and the Detroit Symphony Orchestra). Unfortunately, the pandemic forced the NJSO to utilize a smaller orchestra and seek a different direction.
"While we were making the change, I thought about putting social injustice in the spotlight," said Zhang. "It's something we feel very strongly about as a symphony. I thought we should commission another piece if possible from an African-American composer."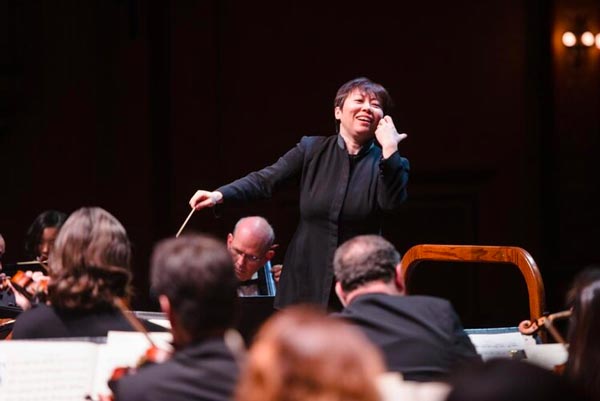 The symphony did not have much time to work with, but Daniel Bernard Roumain was up to the task. While the NJSO generally sets up commissions a year in advance, Roumain had about a month and a half to compose.
"I've never had writer's block. If anything, I have too many ideas, and I'm blessed to have opportunities to express them," explained Roumain. "Maestro Zhang recognized and responded to an ongoing, urgent need in our field and culture towards change, courage, and equity. This collaboration required all of us—the musicians, staff, and audiences—to see this time in our lives as a challenge and opportunity to do more for those most in need. After all, when politicians fail us, artists have always led the way."
The result is a concert program that debuted on Thursday, November 19, which includes the world premiere of Roumain's "i am a white person who ___ Black people". The program also includes "Delights & Dances" by Michael Abels, an award-winning composer best known for his scores in the Jordan Peele films, "Get Out" and "Us."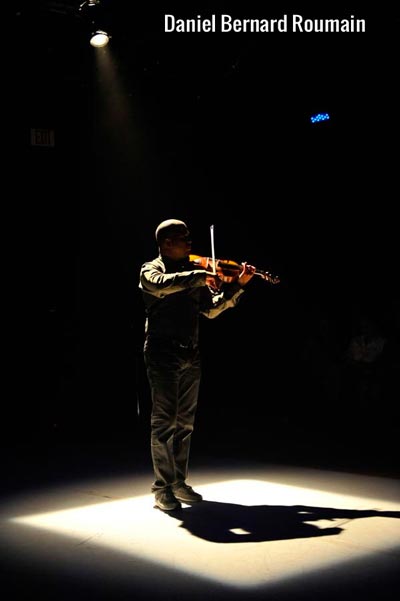 The program is rounded out with performances of Mahler's Adagietto from Symphony No. 5 and Mozart's Divertimento in D Major K. 136. Xian Zhang conducts the concert, which features Rubén Rengel and Jannina Norpoth on violin, Dana Kelley on viola, and Thomas Mesa on cello. Soloists from the Sphinx Organization take center stage for "Delights & Dances."
Social justice and social equality have been important to the NJSO for a long time. About five years ago, the NJSO set up a commission that focused on those issues. As racism and social justice dominated the public's conversation in 2020, the symphony began taking action. They postponed the world premiere of José Luis Domínguez's "Gratias Tibi" (which was commissioned by the NJSO in response to the COVID-19 global pandemic and to express gratitude to frontline medical and service workers) for a few weeks while the public was mourning George Floyd.
"Now is a time to listen to the voices of the Black community," explained NJSO President & CEO Gabriel van Aalst. "Issues of systemic racism and social justice should be the focus of our national conversation."
More recently, the NJSO and the Newark-based Trilogy: An Opera Company presented a free panel discussion and performance of selections from Michael Raphael's "Emmett Till" in a special Zoom event on November 10. It provided a dialogue with Kevin Maynor (Triology's founder) and community leaders, and explored the impact of Till's 1955 murder and the role of the arts in sharing important stories and responding to issues of social justice.
The November 19 concert continued that exploration. Zhang says it speaks well about the issues the NJSO feels strongly about. "Especially throughout the past several months, we've been constantly talking about this and to be socially aware of what's been left out and what's been ignored."
Roumain's acclaimed work as a composer, performer, educator, and activist spans more than two decades, and he has been commissioned by venerable artists and institutions worldwide. Known for his signature violin sounds infused with myriad electronic, urban, and African-American music influences, Roumain takes his genre-bending music beyond the proscenium. He is a composer of chamber, orchestral, and operatic works; has won an Emmy for Outstanding Musical Composition for his collaborations with ESPN; featured as keynote performer at technology conferences; and created large scale, site-specific musical events for public spaces.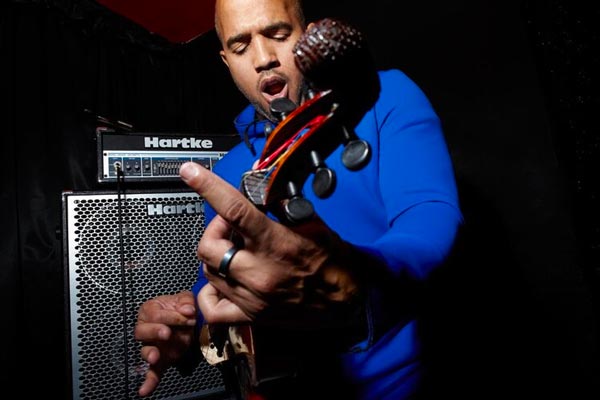 In the notes on the program, Roumain says: "The titles of my work often speak to my feelings and (political) position. With 'i am a white person who _____ Black people', I am extending what has traditionally been my choice given to any white person: how do you see me and other BIPOC people, and what choice of word or phrase best reflect your opinion of Black people? Your choice, in part, reflects who you are.
"The music reflects a kind of deliberate dance among all these brilliant musicians, safely and physically distanced on stage for the premiere, in a time when making music might mean ending a life," continued Roumain. "Every note and every breath, then, becomes urgent, passing, and precious. We all need to be cautious about the choices we have made and will make, and in this, yes, Black Lives Matter, and always have and will."
During the pandemic, the NJSO at Home series has provided concert recordings, let people learn more about their musicians, and explore behind-the-scenes content. However, this concert represents the first time members of the orchestra have performed together in about seven months. Zhang says they actually recorded two concerts, with another one set to debut in January.
"To me, it felt like I came back to the living again," Zhang said regarding performing together again. "I became an energized artist again. That feeling is really wonderful. Nothing can take it away. You can be dormant for about a year and doing nothing, but once you are back to that you just feel so alive."
Prior to the concert on November 19, the NJSO hosted a virtual event for donors of $100 or more. This was an opportunity to join Zhang, Patrick Chamberlain (NJSO Director of Artistic Planning), and the composers (Michael Abels and Daniel Bernard Roumain) as they discussed the relevance of the music in the program. Pre-concert discussions are something the NJSO is likely to offer before future online concerts as well.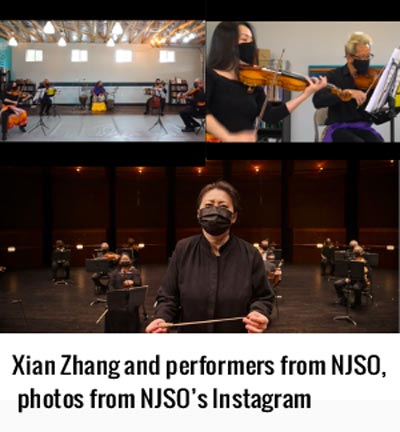 In a year that has been devastating for the arts, virtual concerts may be something of a blessing. The NJSO has been reaching large numbers of people – many more than they could during a regular season – and introducing classical music to a wider audience.
"It is an opportunity for us to expand and attract more people," added Zhang. "I think it's also a great chance to attract younger people because to be able to see and view something online in this format is much easier for young people to access compared to coming in person in a real live show. I think it's less intimidating."
The concert is available for free on the NJSO YouTube channel starting November 19 at 7:30 PM and will be available on demand after the event. It will also be available across NJSO's social media channels.
Friends, this isn't the time to be complacent. If you are ready to fight for the soul of this nation, you can start by donating to elect Joe Biden and Kamala Harris by clicking the button below.
Thank you so much for supporting Joe Biden's Presidential campaign.