Good morning, SoCal. Here's what you need to know today.
Your Weather Planner
It's not a good day to spend any length of time outdoors. It will be extremely hot again and the air quality remains unhealthy for all around the foothills and mountains near the South Fire in San Bernardino County.
Fire danger remains high, especially for the foothills and mountains where the air and ground are dangerously dry. Avoid building a camp fire, going off-roading, mowing the lawn or any other activity that could spark a fire.  
Get your 7-day forecast: LA West | LA East | San Fernando Valley/Ventura County | Orange County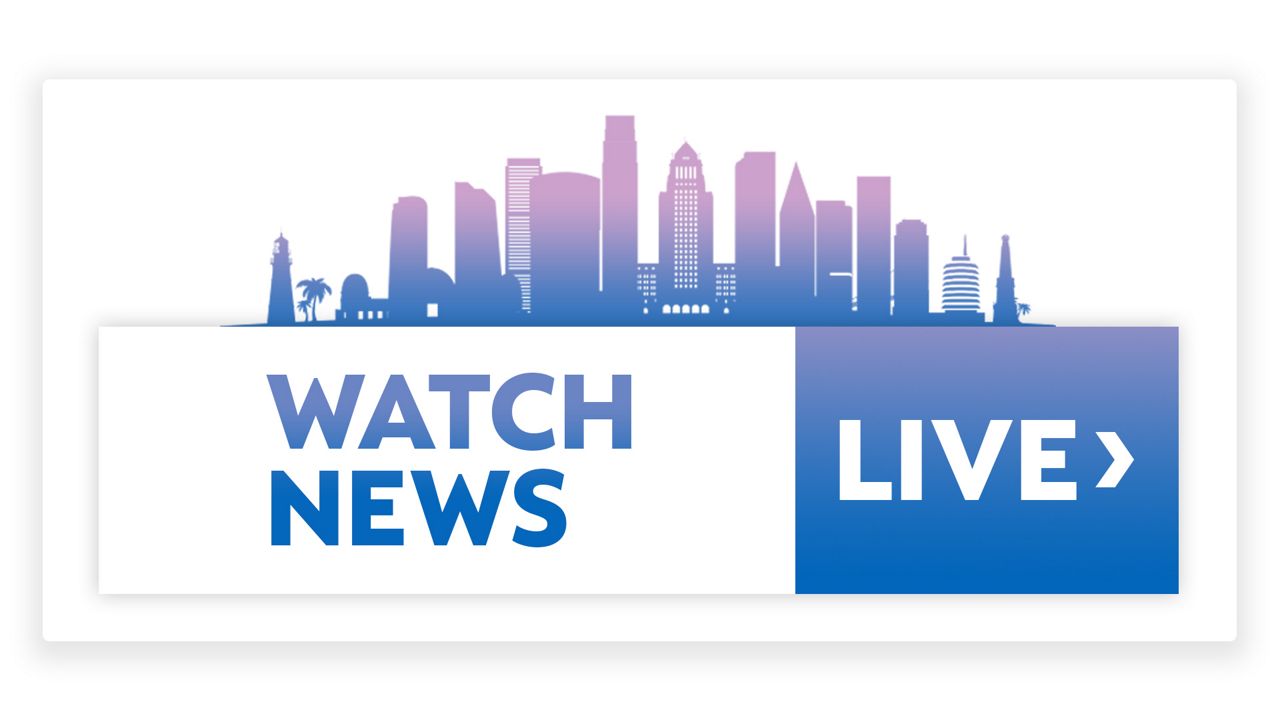 Around SoCal
1. Harris cancels planned California campaign stop with Newsom
Vice President Kamala Harris has canceled a planned campaign appearance alongside California Gov. Gavin Newsom aimed at boosting Democratic turnout in the final weeks of the recall election that could force him out of his job.
The vice president's decision to cancel her trip to her native state followed attacks in Afghanistan that killed at least 13 U.S. service members. She and Newsom were set to appear at a rally south of San Francisco.
Spokespeople for Harris did not immediately answer questions about whether she would reschedule the trip. It was also unclear whether President Joe Biden would travel to California to campaign for Newsom amid the ongoing events in Afghanistan. White House Press Secretary Jen Psaki said Wednesday, before the attacks, that Biden planned to do so.
The president's and vice president's plans to campaign for Newsom underscored the closeness of the race and its potential to significantly alter the political landscape in the nation's most populous state.
2. SoCal men arrested for assault on law enforcement at Capitol riot
Two Southland men were arrested Thursday for crimes related to the breach of the U.S. Capitol on Jan. 6, which disrupted a joint session of the U.S. Congress that was in the process of ascertaining and counting the electoral votes related to the presidential election.
David Nicholas Dempsey, 34, of Van Nuys, and Jeffrey Scott Brown, 54, of Santa Ana, are charged with federal offenses related to their alleged assault and impediment of certain officers, according to the U.S. Attorney's Office for the District of Columbia.
Dempsey is charged with use of a dangerous weapon, obstruction of an official proceeding and civil disorder in addition to assaulting, resisting or impeding certain officers. Brown is separately charged with inflicting bodily injury on officers, obstructing law enforcement during a civil disorder and engaging in physical violence in a restricted building or grounds, among other charges.
Both men made their initial court appearances Thursday in the Central District of California. It was not immediately known when they will be arraigned in the District of Columbia.
3. Scherzer shuts down Padres, Dodgers win 4-0 for 3-game sweep
Max Scherzer pitched 7 2/3 dominant innings to win his eighth straight decision, Austin Barnes hit a two-run home run off Yu Darvish and the surging Los Angeles Dodgers beat the plunging San Diego Padres 4-0 Thursday night for a three-game sweep.
Scherzer (12-4) allowed only two hits, struck out 10 and walked one for the Dodgers, who handled the listless Padres less than 24 hours after winning 5-3 in a 16-inning game that took 5 hours, 49 minutes, and ended at 12:59 a.m. It was the longest big league game since pandemic rules were implemented last year.
The Dodgers won for the 12th time in 13 games and for the 16th time in 18. They trail the San Francisco Giants by 2 1/2 games in the NL West but enjoy an 11 1/2-game lead for the first wild-card spot.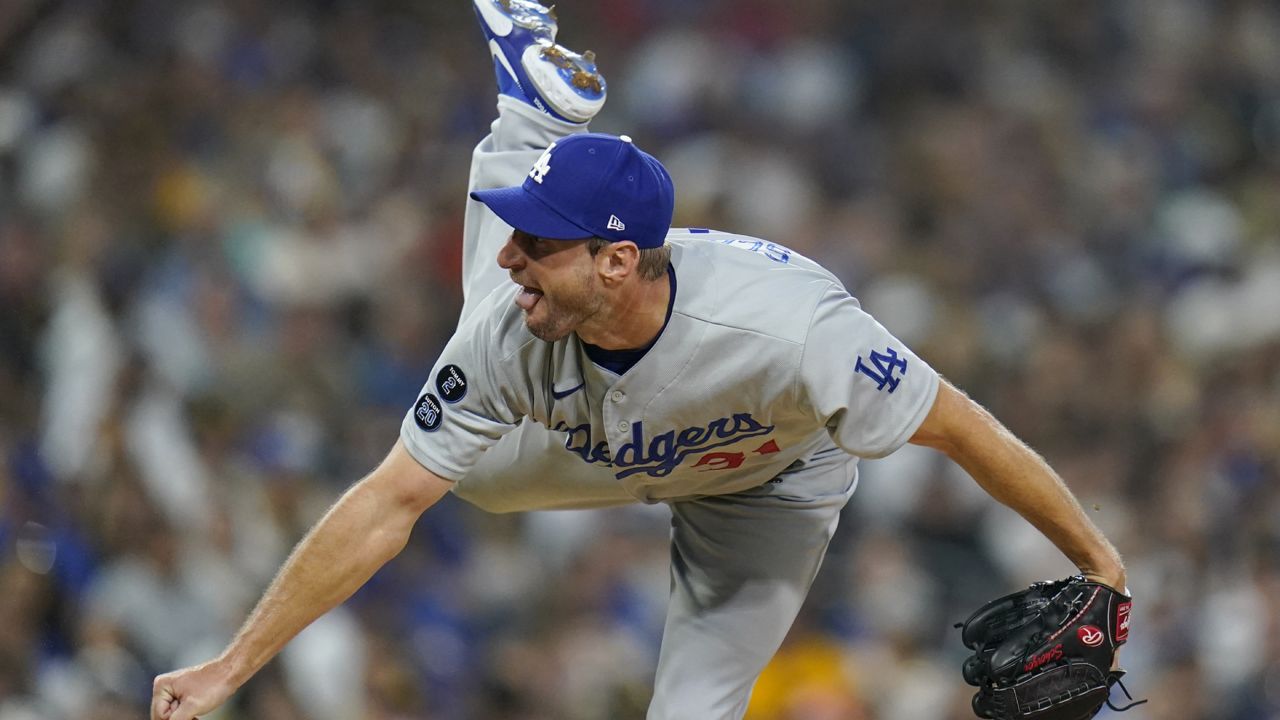 Around the Nation
1. Supreme Court blocks Biden ban, allows evictions to resume during pandemic
2. Afghanistan updates: About 12,500 evacuated in 24 hours, White House says
3. RFK assassin Sirhan seeks parole; DA won't challenge release
Only on Spectrum News 1

(Tough) Love in the Time of COVID: Dr. Barbara Ferrer on what to do about Angelenos who refuse vaccines
For much of 2021, government and public health officials have been offering everything from cash incentives to vacation giveaways — even free marijuana — to get more shots in arms across the state. But now, with COVID-19 cases skyrocketing with the rise of the delta variant, officials are switching to a tough-love approach. Los Angeles County Public Health Director Dr. Barbara Ferrer joins us to discuss the new masking, vaccine and testing requirements recently put in place. Plus, what she's been doing personally to stave off vaccine misinformation throughout the county.
SoCal Snapshot

Los Angeles Rams running back Sony Michel speaks with reporters at the NFL football team's training complex in Thousand Oaks, Calif. on Thursday. Michel watched his first practice with his new team after the Rams acquired the former Super Bowl champion from the New England Patriots earlier in the week. (AP Photo/Greg Beacham)
Friends, this isn't the time to be complacent. If you are ready to fight for the soul of this nation, you can start by donating to elect Joe Biden and Kamala Harris by clicking the button below.
Thank you so much for supporting Joe Biden's Presidential campaign.