Tuesday afternoon, Congressman Jim Jordan and his opponent, Democrat Shannon Freshour, took to the debate stage as the election quickly approaches.
The event was hosted by St. Marys, New Bremen, and New Knoxville Rotaries and allowed each candidate time to answer a collection of preplanned questions from the public. Jordan is running for what could be his 8th term in the U.S. House of Representatives, while this is Freshour's first.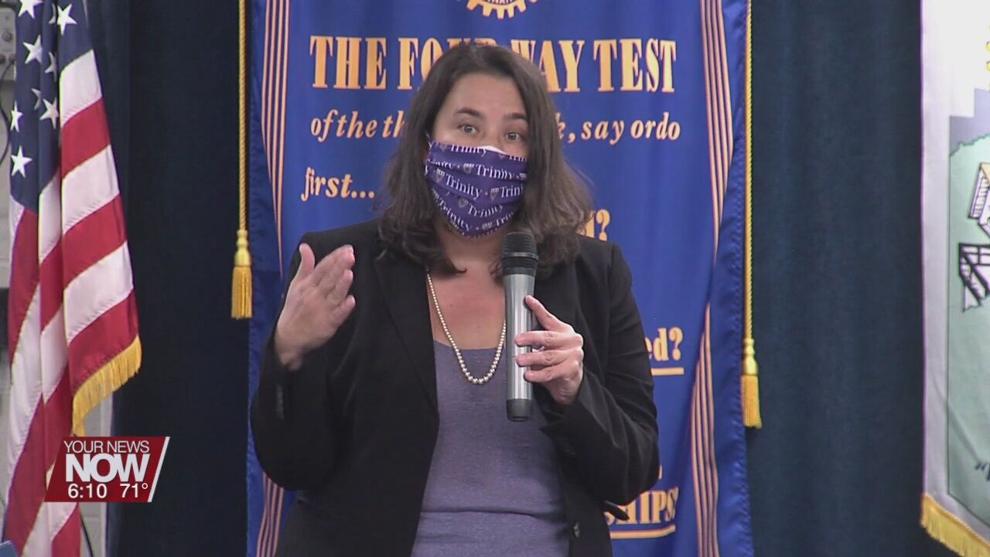 Topics of discussion included social security, the second amendment, mail-in voting, and stimulating businesses, especially during a pandemic. If elected, each candidate would have a different plan for Ohio's 4th Congressional District.
"I'm going to keep working with the president to do what we told the American people we were going to do," says Jim Jordan (R), Congressman for Ohio's 4th District. "Continue to cut people's taxes, make the tax cuts permanent, make sure we can keep regulation at a reasonable level so business can flourish. Make sure we stop the radical ideas that are coming from the left, and then continue to protect people's fundamental liberties."
"The first and most important thing is to return a robust plan of constituent services to our district," explains Shannon Freshour (D), candidate to become Congresswoman for Ohio's 4th District. "Where communities who need assistance, or an individual calls and says, 'I can't get into the V.A., can you help me?' And they call their congressperson's office and they get that help. That's what we don't have now."
Jordan and Freshour will be facing each other in the November 3rd election. However, early in-person and mail-in voting began on Tuesday, October 6th.
Friends, this isn't the time to be complacent. If you are ready to fight for the soul of this nation, you can start by donating to elect Joe Biden and Kamala Harris by clicking the button below.
Thank you so much for supporting Joe Biden's Presidential campaign.