With a week before early voting begins, the Allen County Democrats are trying to get voters ready for the election.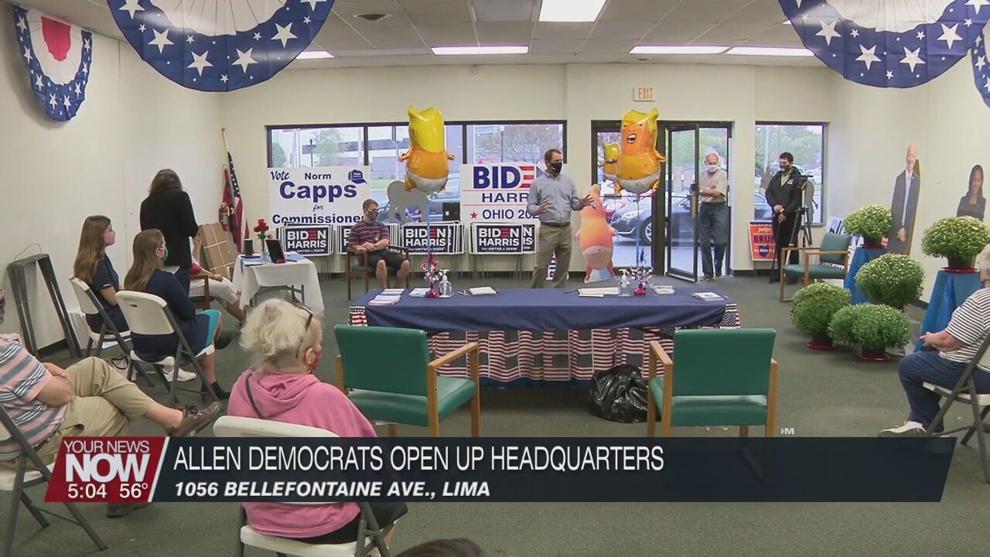 The Allen County Democrats unveiled their headquarters for the election season. It's located on Bellefontaine Avenue across from Lima Memorial. The Democratic chairman says it'll be a place for people to get information on the candidates as well as pick up signs and buttons for those they want to support. Shannon Freshour was the surprise guest. She is running against Jim Jordan for a seat in the United States Congress.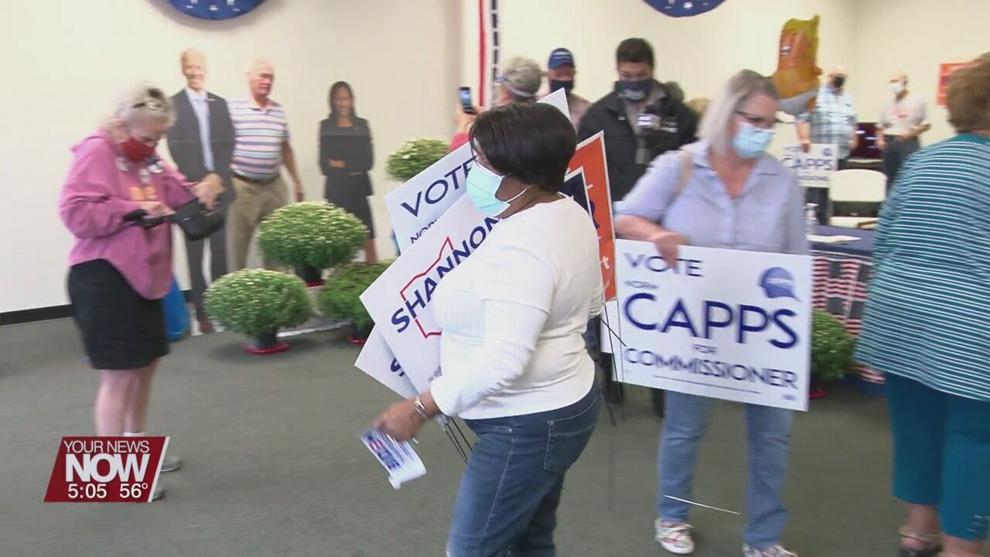 "And it also shows a commitment that the Democrats have to winning Lima and to winning Allen county," said Shannon Freshour. "And that's really important. You know there's a place, a centralized place for people to go 'Yup, that's my place. That's my headquarters. And so I'm really, really proud
to be here to support the Allen County Dems and I'm honored to have their support."
"Well, it's a long time getting here, but we just need a central point so we can focus on the job at hand," Norman Capps said, running for Allen County Commissioner.
"You know it's been a long time coming to get this thing open with the COVID restrictions from health departments," said Jeff Rex, chairman of the Allen County Democrats. "We've tried to do everything we can to minimize contact, but we just felt we had to have a place because the overwhelming
demand for signs and literature and people wanting to volunteer. We had to have a place where people could come."
The headquarters will be open from 11 a.m. to 2 p.m. and 4 p.m. to 7 p.m. on Mondays, Wednesdays, Fridays, and Saturdays.
Friends, this isn't the time to be complacent. If you are ready to fight for the soul of this nation, you can start by donating to elect Joe Biden and Kamala Harris by clicking the button below.
Thank you so much for supporting Joe Biden's Presidential campaign.