The reduction from yesterday's significant spike comes as more than 349,35 COVID-19 vaccines were administered in the state in the last 24 hour reporting period.
An expert has warned case numbers in
Victoria
could soon hit 6000 per day as talk turns to an extension of the state's lockdowns.
Victoria's
roadmap to freedom
may need to be paused or modified due to yesterday's record-breaking numbers, with 1438 new infections recorded.
GP Dr Mukesh Haikerwal said cases will "probably double and double again".
"I'll say it again. They will probably double and double again, especially as we get towards the 80 per cent target, because we need to go vaccinating beyond 80 per cent and we have got to be ready with good testing, good contact tracing and (improving) ventilation," Dr Haikerwal told Today.
"Then we have to remember, we have done over 230 days in isolation, the most locked down city in the world in Melbourne. We have to make sure we don't lose the gains we have gained from that time.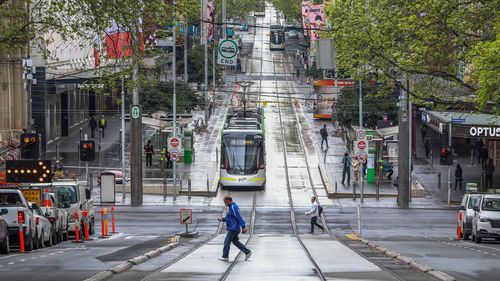 "I would not be surprised if we see 6000 cases a day towards the end of next week or the week after.
"But we have got a way of stopping that. The way of stopping that is to remember we have put the hard yards in already. We have to keep far away from each other and get to the end of the golden mile."
The surge in cases is putting additional strain on Victoria's hospital system with Dr Haikerwal admitting "it is a mess".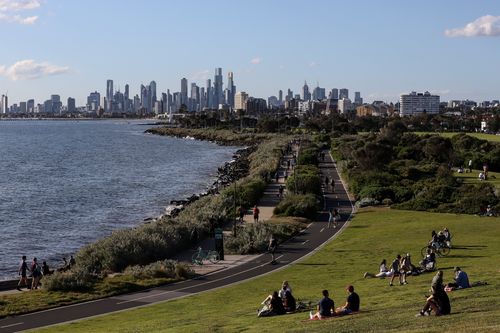 "I quake in my boots when I think where do I send a patient to hospital today because most of them are shut. Even the main COVID hospital is in furlough. We are in a difficult situation."
Melbourne's Lord Mayor Sally Capp said a possible extension to the lockdown was "devastating" but admits it was likely after yesterday's case numbers doubled.
Health officials said 500 of those are linked to illegal AFL grand final parties held last weekend.
Ms Capp said considerations need to be given to the impacts of lockdown amid fears the city's roadmap out could be extended after the case spike.
"For the rules to change at this stage would be devastating for so many people," Ms Capp told Today.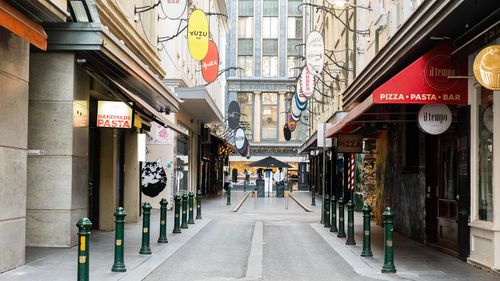 "They really want to know that if we do the right thing and hit the restrictions, if we get vaccinated, that we can still open.
"We also hear a lot of chatter about the fact that we count the daily health cost of the pandemic and we've been doing that for 18 months now.
"But we're not counting the daily cost of lockdowns and border closures, both on health and on the economics, and we really need to start focussing on how do we live with this virus and get ourselves open."
COVID-19 response commander Jeroen Weimar described the household gatherings as as a city-wide superspreading event, pushing the virus into new pockets of Melbourne.
Much will ride on today's numbers, with Mr Weimar hinting that the lockdown could go on for longer if the high numbers become a trend.
He called the case numbers a "significant setback" in the roadmap out of lockdowns.
"If this trend is continued, if we see similar case numbers over the coming days, then we'll go from just below the mean on the Burnet projection.
"We were tracking favourably, we'll jump to the worst."
Meantime, the city's tram services will be disrupted today after a driver tested positive, sending a number of people into self-isolation.
Those services that will be affected include numbers 57, 58, 59 and 82.
Around 49.8 per cent of Victorians are now fully vaccinated.
But Victoria's state-run hubs would not administer Pfizer vaccines to older people.
"Victoria's state-run hubs continue to prioritise access to Pfizer for people under 60, including teenagers who have no alternative option for vaccination," a government spokeswoman said.
Friends, this isn't the time to be complacent. If you are ready to fight for the soul of this nation, you can start by donating to elect Joe Biden and Kamala Harris by clicking the button below.
Thank you so much for supporting Joe Biden's Presidential campaign.