Good evening, SoCal. We're wrapping up the day for you with the most important stories you need to know and your weather outlook.
Your Weather Planner
Low clouds move in west of the mountains Wednesday morning as the marine layer deepens to about 2,000 feet. This means there is less of a threat of dense fog, but there may still be some areas of mist and drizzle, especially near the coast. 
Skies clear into the afternoon but temperatures continue to cool across the board. Temperatures will be very close to average for most. 
Surges of wind impact mainly the deserts Wednesday. Winds should stay below advisory level Wednesday but will get stronger behind the cold front Thursday — and will probably prompt a wind advisory for select mountain and desert communities late Thursday into Friday.
Tomorrow's Highs
Get your 7-day forecast: LA West | LA East | San Fernando Valley/Ventura County | Orange County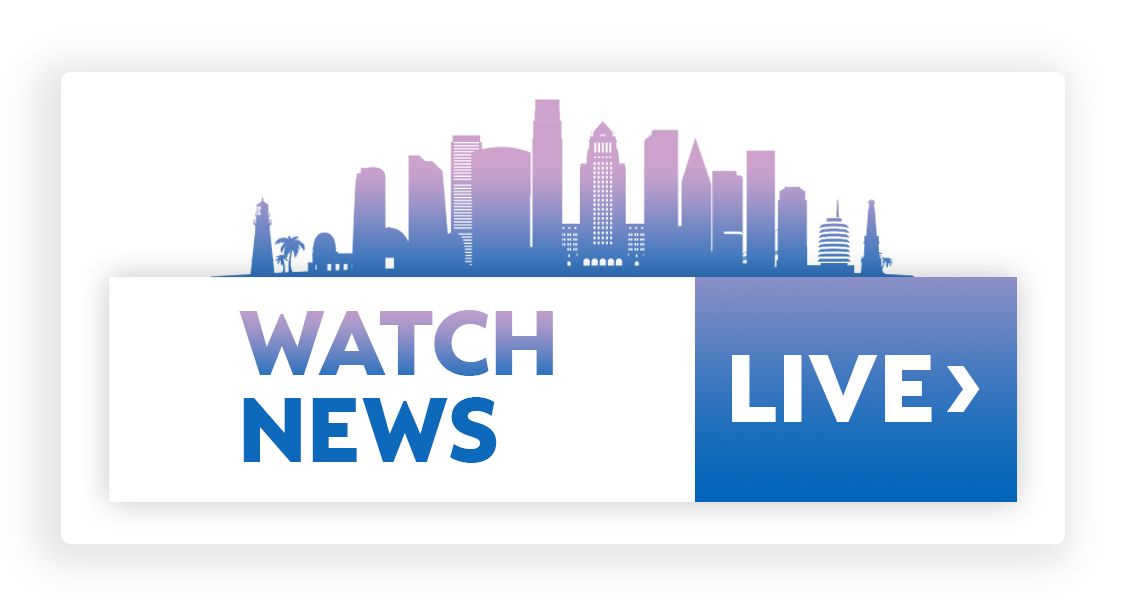 Today's Big Stories
1. LA City Council supports Ellis Act eviction restrictions
For the second time this year, the Los Angeles City Council has called for the state to pass legislation requiring a minimum of five years of ownership before a homeowner can invoke the Ellis Act to evict tenants and take property off the rental market.
The council passed Tuesday's resolution 14-0 to support Assembly Bill 2050 after being introduced by Councilmen Paul Koretz and Marqueece Harris-Dawson.
The two also introduced a resolution passed by the council in January that supported Assembly Bill 854, which also sought to require ownership for five years before a property could be taken off the rental market through the Ellis Act.
That bill was defeated, which the California Apartment Association took credit for on its website, saying that Assemblyman Alex Lee, D-San Jose, appeared to lack the votes to advance the proposal following the landlord association's advocacy efforts.
2. HBO defends 'Winning Time': 'Not a documentary'
HBO is defending its series on the 1979-80 Los Angeles Lakers amid a storm of criticism from several former players and others depicted in the show, including a demand for a retraction from Hall of Famer and former Laker general manager Jerry West.
West's attorney Skip Miller sent a letter to HBO, Warner Bros., Discovery and executive producer Adam McKay on April 19, demanding a retraction, an apology and unspecified damages for what he called "a deliberately false characterization that has caused great distress to Jerry and his family."
"Winning Time: The Rise of the Lakers Dynasty" is a 10-part series on the team's first championship season in the so-called Showtime era, in which the Lakers won five NBA titles led by Magic Johnson and Kareem Abdul-Jabbar.
Both men have criticized the show, with Johnson complaining that producers did not seek out former players for input, and Abdul-Jabbar calling the show boring and deceptive in its portrayals.
3. Ryan Reynolds selected to receive American Cinematheque Award
Actor Ryan Reynolds has been selected to be the 36th recipient of the American Cinematheque Award, it was announced Tuesday.
Reynolds will receive the award in a tribute planned for Nov. 17 at the Beverly Hilton. It is an annual fundraiser for the nonprofit organization that supports the Aero Theatre in Santa Monica, Los Feliz 3 Theatre in Los Feliz and the Egyptian Theatre in Hollywood.
Reynolds has appeared in several movies and films including, "Deadpool," "The Adam Project" and "Red Notice." The Canadian government recently designated him a "national treasure" and he has been nominated for Golden Globe and Grammy awards for his work on the "Deadpool" franchise.
Previous American Cinematheque Award winners include Eddie Murphy, Bette Midler, Steven Speilberg, Spike Lee and Martin Scorsese.
4. Police release videos in probe of Baldwin film-set shooting
Law enforcement officials released a trove of video evidence Monday in the ongoing investigation of a fatal October shooting of a cinematographer by actor and producer Alec Baldwin on the set of a Western movie.
Data files released by the Santa Fe County Sheriff's Office include lapel camera recordings taken by a commanding officer as he arrives at a film-set ranch where medics are attending to the wounded, with an evacuation helicopter whirring overhead. A search for the gun leads to the movie production's armorer, who breaks down in tears.
Other videos show investigators as they debriefing Baldwin within hours of the fatal shooting, talking with him inside a compact office — and rehearsal clips that show Baldwin in costume as he practices a quick-draw maneuver with a gun.
Santa Fe County Sheriff Adan Mendoza said in a statement that the investigation by his agency remains open and ongoing as it awaits the results of ballistics and forensic analysis from the FBI as well as studies of fingerprint and DNA.
5. Vice President Kamala Harris tests positive for COVID-19
Vice President Kamala Harris has tested positive for COVID-19, her office announced in a statement.
"She has exhibited no symptoms, will isolate and continue to work from the Vice President's residence," her office said in a release.
The vice president has not been in close contact with President Joe Biden or first lady Jill Biden "due to their respective recent travel schedules," her office added. The last time the president and vice president were in close contact was April 18.
Harris' husband, second gentleman Doug Emhoff, tested positive for COVID-19 last month amid a wave of positive COVID diagnoses in the nation's capital, including a number of key cabinet secretaries and House Speaker Nancy Pelosi, D-Calif.. 
---
Your Notes for Tomorrow
The Los Angeles Dodgers face the Diamondbacks in Arizona
The LA Angels face the Cleveland Guardians in Anaheim
Funeral of former Sec. of State Madeleine Albright, with President Joe Biden attending
POTUS and FLOTUS host the 2022 National and State Teachers of the Year at the White House
SpaceX Crew-4 mission launches to the International Space Station
Second anniversary of U.S. COVID-19 cases hitting 1 million
Administrative Professionals Day
---
In Case You Missed It

In just a few months, "988" goes live as the new hotline to reach the National Suicide Prevention Lifeline.
The scheduled launch comes at a time when suicide rates have increased by 33% in the last two decades, particularly among young Americans during the COVID-19 pandemic.
In this week's "In Focus SoCal," host Tanya McRae sits down with Rep. Tony Cárdenas, who represents parts of the San Fernando Valley, to discuss his "988 Implementation Act." If passed, it would provide support for counties and states to build a crisis response infrastructure for a smooth transition in July.
Click the link above to find out more.
Friends, this isn't the time to be complacent. If you are ready to fight for the soul of this nation, you can start by donating to elect Joe Biden and Kamala Harris by clicking the button below.
Thank you so much for supporting Joe Biden's Presidential campaign.