Lithuania's decision to bar Moscow from shipping certain goods by rail to Russia's Baltic exclave of Kaliningrad will result in a response that will have a "significant negative impact" on the Lithuanian people, a top Russian security official said Tuesday.
The ban on goods subject to European Union sanctions was announced by Lithuanian authorities earlier this month and prompted a flurry of angry retorts from Moscow, with the Kremlin denouncing the move as unprecedented and unlawful.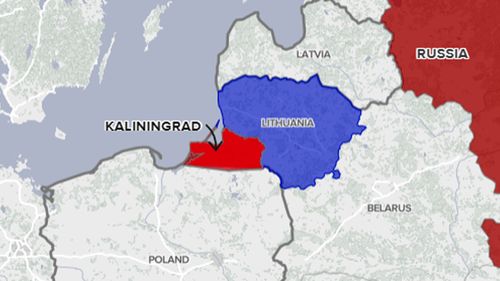 Nikolai Patrushev, the powerful secretary of the Kremlin's Security Council, visited the Kaliningrad region on Tuesday and vowed during a national security meeting to take action over the ban.
"Russia will definitely respond to such hostile actions," Patrushev said.
"The relevant measures are being drawn up in an interagency format and will be adopted shortly. Their consequences will have a significant negative impact on the population of Lithuania."
Friends, this isn't the time to be complacent. If you are ready to fight for the soul of this nation, you can start by donating to elect Joe Biden and Kamala Harris by clicking the button below.
Thank you so much for supporting Joe Biden's Presidential campaign.