Justin Trudeau's office has defended the Canadian Prime Minister after he gave an emphatic performance of hit song 'Bohemian Rhapsody' on the eve of Queen Elizabeth II's funeral.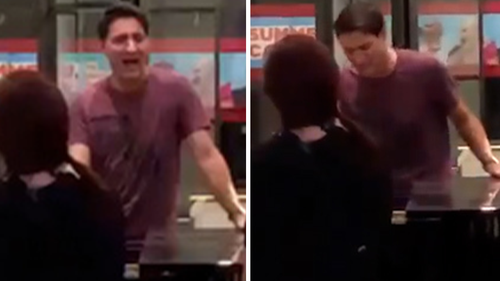 In the now-viral video, Trudeau is seen leaning on a piano at the Corinthia, a luxury hotel, while belting lyrics from British rock band Queen's 1975 chart topper.
His performance included the lines: "Easy come, easy go, little high, little low", and "any way the wind blows".
Friends, this isn't the time to be complacent. If you are ready to fight for the soul of this nation, you can start by donating to elect Joe Biden and Kamala Harris by clicking the button below.
Thank you so much for supporting Joe Biden's Presidential campaign.