Opinion: Even 'green' politicians seem afraid to take steps to discourage the trend to more and more SUVs
Article content
They're now a common feature outside urban Canadian schools at drop-off and pickup time: Long queues of vehicles that are often as massive as rhinoceros. And about as intimidating.
Article content
Mild-mannered parents, grandparents and nannies sit behind the steering wheels of the sport utility vehicles — which are invariably spotless despite their brand names, which evoke aggression and the wilderness: Highlander, Rogue, Wrangler, Range Rover, Grand Cherokee, Bronco.
Article content
The vast majority of SUVs — which have in a decade overtaken the world, making up 55 per cent of all vehicles sold in Canada in the past year — look like they've never gone anywhere more difficult than a school, coffee shop or supermarket, despite their advertised "serious off-road capability."
People feel safer when they drive SUVs, studies show. It explains why the behemoths are snapped up by drivers who can afford their gasoline demands and price tags, which for new large ones range from $60,000 to $100,000.
Article content
Forgive me for being a downer about this profitable trend for automakers, which is ripping through not only North America and China, but to some extent Europe, where roads are narrower. I run the risk of offending some friends and family.
But it has to be said SUVs are exceedingly dangerous to those who aren't inside them — especially children age six and under. And also dangerous to the safety of the planet, since they're among the biggest contributors to rising carbon emissions.
Yet for some reason most politicians and even many environmentalists, who are not shy about combating climate change or blocking oil and gas pipelines, virtually never mention the scourge of SUVs.
Let's start with the clear and present danger of large SUVs.
Article content
It's ironic, in a horrifying way, that many people buy SUVs because they've succumbed to the cultural phenomenon known as safetyism.
Many owners have picked up from non-stop SUV advertising, or from studies, that people inside huge vehicles, including trucks, emerge victorious in crashes. The sods in smaller vehicles end up the blood-soaked losers.
Unlike with most automobiles, the high fronts of SUVs strike pedestrians in the upper torso and then crush them underfoot
The especially disturbing reality check is that small children, those not buckled inside SUVs, are most at peril around the behemoths. Many SUVs create unknown blind spots for drivers, particularly at the front.
For sheer startle factor, little compares to images coming out of organizations such as Kids and Car Safety that show how the drivers of large SUVs literally cannot see young children anywhere close to their grills. U.S. traffic safety officials say it leads to the deaths and injuries, in driveways and parking lots, of thousands of kids age six and under each year.
Article content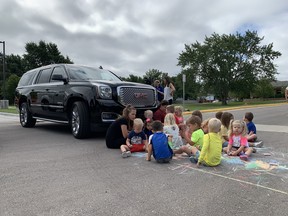 While dire safety problems involving SUVs are becoming documented, at least outside Canada, there is even less attention in this country to how they pollute.
With global sales of 320 million vehicles in 2021, SUVs are now the second-largest cause of carbon emissions in the world, says the International Energy Agency. That's ahead of heavy industry (including steel and cement), aviation and shipping.
The average SUV, not to mention the brawnier ones or pickup trucks, produce 14 per cent more carbon emissions than a typical passenger car. And according to the agency, Canada has the heaviest vehicles in the world.
But how often do you hear self-styled green politicians in Canada or elsewhere go after these inefficient monsters, which chew up fuel, roadways and parking spaces?
Article content
The dilemma has crept up relatively unnoticed. There was a flurry of media discussion in 2014 when some Danish and English tourists to Ontario wrote a public letter rebuking Canada's addiction to massive highways and stocky SUVs. But, after predictable defensiveness, discussion soon died down.
When I asked B.C.'s Ministry of Energy, Mines and Low Carbon Emissions what it's doing to curb the public's devotion to SUVs, I was diverted to the federal government for its emission regulations, and told about the province's pledge to make all vehicles electric a distant 17 years from now.
It's easy to imagine politicians being afraid of taking on mom and pop voters fixated on the security of SUVs. And the B.C. government is not alone in dreaming electric vehicles offer ultimate climate salvation, even though they account for fewer than one in 20 Canadian cars.
Article content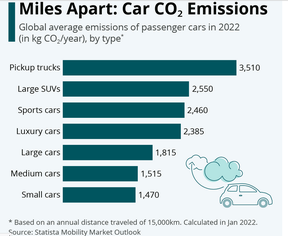 What can be done in the crucial short term? It would be virtually impossible to ban big SUVs. But there is political discussion in Europe about placing more stringent CO2 emission standards on them.
There are also moves in a few North American jurisdictions, such as Washington, D.C., and New Brunswick, to charge the owners of heavier vehicles higher registration fees, with exceptions for rural areas or those who need them to make a living.
Another promising innovation would be to treat SUV marketing like cigarette advertising — with government warnings about how dangerous they are to both the safety of others and the environment.
It wouldn't be that complicated to discourage SUVs.
But even politicians genuinely worried about kids and climate change seem to feel they don't have the support to do it.