The full trailer for Disney's live-action adaptation of The Little Mermaid will be released on Sunday, March 12, during the Academy Awards. Along with that news comes the unveiling of the official poster for the film, showcasing Halle Bailey as Ariel perched on a rock and presumably wondering what life would be like outside of the sea. You can view the new poster below.
Bailey leads the cast as the new Ariel, scoring the role after impressing the director and producers. Helmer Rob Marshall has been offering some high praise to Bailey and addressed how they had been testing lots of hopefuls in the search for the perfect person to play Ariel, and they knew pretty quickly when Bailey stepped into the picture that they had found the one.
"We just were looking for the best actor for the role, period. The end. We saw everybody and every ethnicity," he said, via Entertainment Weekly, noting how her singing abilities sealed the deal. "That voice is something that is so signature and so ethereal and so beautiful that it captures the heart of Eric, and he looks for her for the entire film… Halle still had that freshness in herself. As soon as we cast her, we were really thinking in terms of how we can make this her Ariel."​
Speaking of Eric, he'll be played by Jonah Hauer-King in the film. The cast also includes Melissa McCarthy as Ursula, Javier Bardem as King Triton, and Art Malik as Grimsby. Voicing some of Ariel's sea friends will be Daveed Diggs as Sebastian, Jacob Tremblay as Flounder, and Awkwafina as Scuttle.
Related: Halle Bailey Celebrates the Launch of Her Own Little Mermaid Doll
The Little Mermaid Continues the Trend of Disney's Live-Action Remakes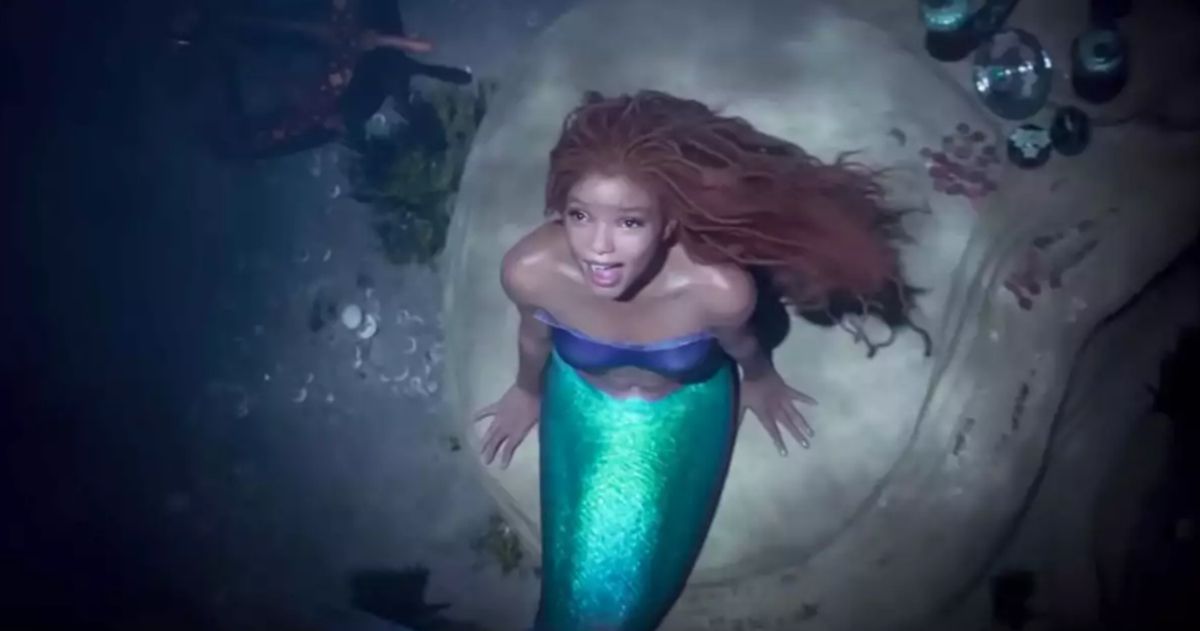 Rob Marshall directs the film and crafted the story with David Magee and John DeLuca; Magee and Jane Goldman penned the script. The film will also include new songs co-written by Lin-Manuel Miranda and Alan Menken. It is produced by Marshall, DeLuca, Miranda, and Marc Platt.
This movie just marks the latest of many animated Disney films that have been reimagined in live-action or hyper-realistic animation. These kinds of films have proven to be big successes at the box office, as has been seen with movies like Aladdin and The Lion King in recent years. Both of those films are getting follow-ups as they've done so well, and given how popular The Little Mermaid has always been, it was perhaps a matter of time before this movie was given the live-action treatment as well.
The Little Mermaid will be released in theaters on May 26, 2023. Meanwhile, the trailer will debut on March 12 during the Academy Awards. You can watch the previously released teaser trailer below.