While Netflix is not opposed to canceling series, as it has done in the past with popular ones like Sense8 and The Get Down, the streaming service also has plenty of popular shows that have run for four, five, or even more seasons. Grace and Frankie remains Netflix's longest-running series to date, having concluded its run after seven successful seasons.
Advertisement
RELATED: 15 Worst Netflix Original TV Series, Ranked
Grace and Frankie ranks among the best long-running shows, meaning those with at least four seasons. And it's in good company with several others that Netflix fans enjoy, such as the supernatural Stranger Things and the hit prison show Orange Is The New Black.
10
Unbreakable Kimmy Schmidt
4 Seasons (2015-2019)
Streaming for four seasons, Tina Fey is behind Unbreakable Kimmy Schmidt, a sitcom about a young woman who is rescued from an underground bunker after 15 years of captivity. She was a teenager when she was kidnapped, so now, at 29, she still has the mentality, sense of wonder, and innocence of a child.
The premise of Unbreakable Kimmy Schmidt sounds dark, but it's a hilarious show about making the most out of life and reinventing oneself after re-entering a world that has drastically changed in a decade and a half. Along with the main series episodes, there was also an interactive special that picked up years later. It's no surprise fans think the show is one of many sitcoms that needs another season.
9
Bojack Horseman
6 Seasons (2014-2020)
It came as a surprise that this adult animated black comedy-drama about an anthropomorphic horse was so well-received, though it took until Season 2 before interest and praise really started flowing. But Bojack Horseman lasted six seasons and was largely lauded for the voice acting and storylines.
The main character, voiced by Will Arnett, is a once-popular actor whose star has been falling since his career peaked in the '90s, leading him to become cynical and self-loathing. The story follows him as he recalls the events of his life to a woman ghostwriting his autobiography. The star-studded voice cast that also includes Amy Sedaris, Alison Brie, and Aaron Paul helped make Bojack Horseman one of Netflix's most popular and longest-running originals.
8
Formula 1: Drive To Survive
5 Seasons To Date (2019-Present)
Even those who aren't fans of race car driving find themselves captivated by Formula 1: Drive to Survive, which provides a behind-the-scenes look at the Formula One World Championship and the drivers who participate and dedicate their lives to the sport.
RELATED: 10 Signs Netflix Originals Are Running Out Of Steam
With five seasons under its belt, the most recent fifth covering the Bahrain Grand Prix opening race of the 2023 Championship, Formula 1: Drive to Survive features jaw-dropping cars, as viewers would expect. But what makes the docuseries so popular is that the show also touches on other topics surrounding the races, from controversies to contract disputes.
7
Grace And Frankie
7 Seasons (2015-2022)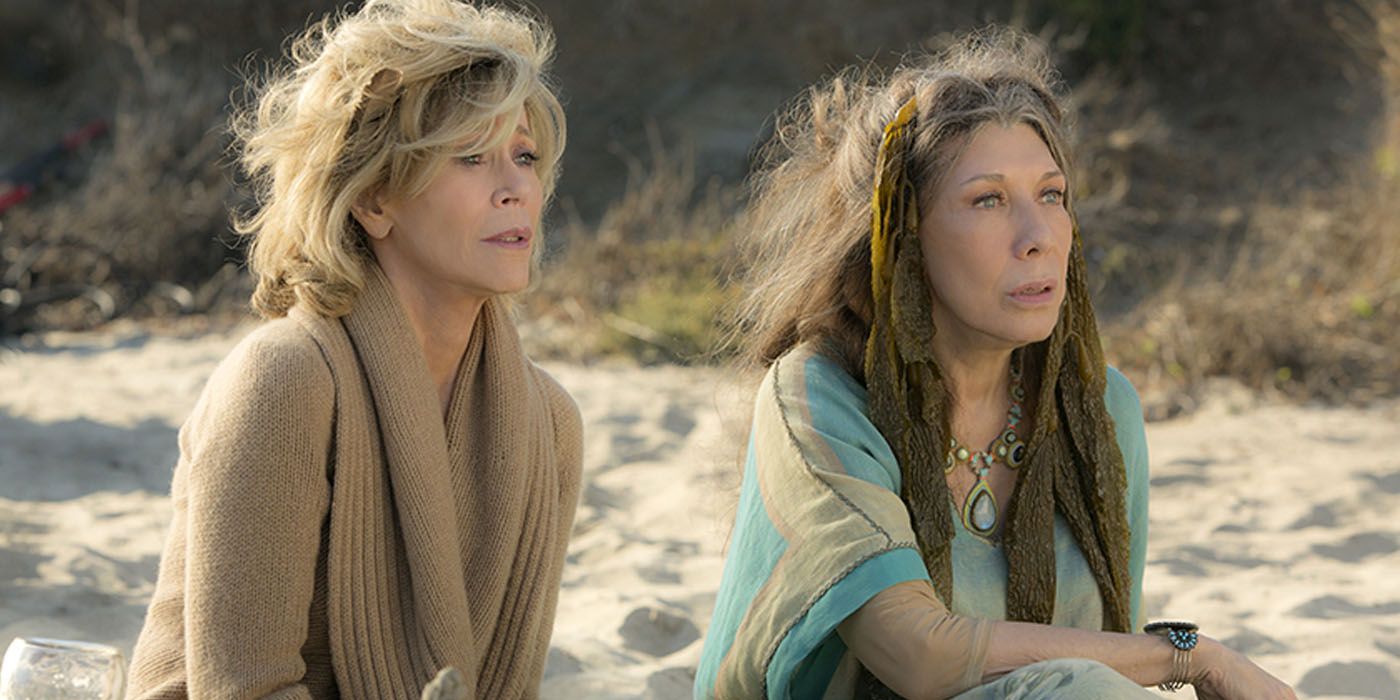 Still with the distinction of being Netflix's longest-running original series with seven seasons under its belt, Grace And Frankie's cast includes acting veterans Jane Fonda, Lily Tomlin, Sam Waterson, and Martin Sheen. The story is about reinvention at any age, with two very different women, one an uptight business mogul and the other a free-spirited hippie. Despite their reluctance, Grace and Frankie find themselves leaning on one another when they discover their husbands are gay and have been more than just business partners for several decades.
Having to start over when pushing 80, the two women get up to plenty of antics. They invent new products and even re-enter the dating pool again after half a century. Grace And Frankie is a wild and fun ride the entire way through.
6
Lucifer
6 Seasons (2016-2021)
Technically, Lucifer is not a Netflix original, but it's one of many popular shows that the streaming service saved. Following its cancelation on Fox, Netflix picked up the show and produced the final three seasons. This gave fans the satisfaction of seeing the story of the Devil who decided to take a break and live out his wildest dreams in Los Angeles the closure it deserved. Indeed, many fans found the finale of Lucifer satisfying.
Lucifer Morningstar (a.k.a. The Devil) living a life of indulgence, committing every one of the seven deadly sins, was hilarious on its own. Add his ability to read peoples' deepest desires and one female detective who seems to be the exception, and it's the perfect mix. Lucifer is part police procedural, part urban fantasy, and part romance, all of which come together to make the show a worthwhile watch for all types of TV fans.
5
You
4 Seasons To Date (2018-Present)
A fifth season renewal hasn't been confirmed yet, but given the positive reception to the first four seasons of You, it's expected that Netflix will continue the story. Joe Goldberg, an unassuming bookstore employee, is eventually revealed as an obsessive killer who rationalizes his behaviors through an internal monologue fans get to follow along with.
RELATED: 10 Underrated Netflix Original Anime Everyone Needs To Watch
Joe goes from New York to Los Angeles and London by Season 4, following the latest woman he is convinced is the one for him. That is, until his murderous urges and obsession with the woman — or someone else who catches his eye — take over, and he can no longer control himself. You takes many twists and turns, but it keeps fans guessing and intrigued the entire way through.
4
Orange Is The New Black
7 Seasons (2013-2019)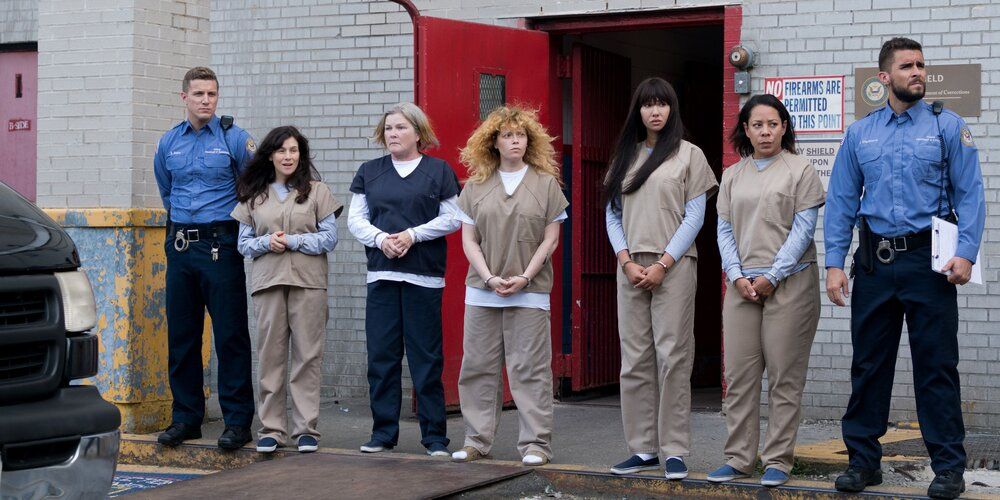 Tied with Grace and Frankie for the most seasons at seven seasons, Orange is the New Black is the second longest-running series in Netflix history since Grace and Frankie had an extended 16-episode final season. Based on the real-life experiences of Piper Kerman, the show tells the story of a wealthy young woman who winds up in prison after getting involved with a drug dealer.
Featuring a largely female, racially diverse cast, Orange is the New Black was praised for depicting women in a raw and honest way. While Piper was originally the star, the show eventually began to focus on many of the other main characters and their experiences and challenges while doing time in a minimum-security women's prison.
3
The Crown
5 Seasons To Date (2016-Present)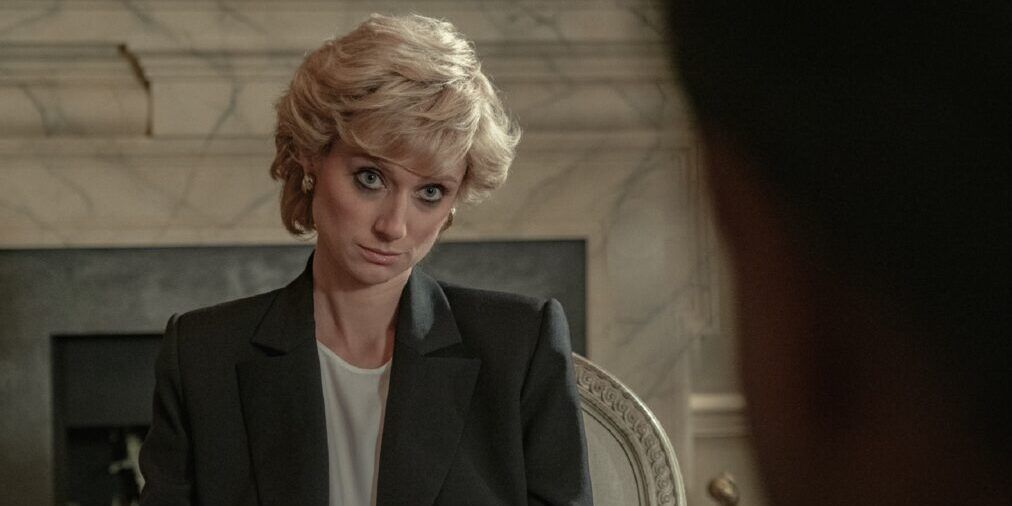 Confirmed to run for six seasons, The Crown has streamed five thus far, with fans believing The Crown Season 5 is the best season yet. The show chronicles the life and career of Queen Elizabeth II from the time she was sworn in and ends with her reign in the 21st Century. Each season features different actors playing pivotal characters, from the Queen herself to Prince Philip, Princess Diana, and Prince Charles and features actors playing other influential characters like Winston Churchill, Margaret Thatcher, and Tony Blair.
The series has received many accolades throughout its run to date, including a total of 63 Primetime Emmy nominations and 21 wins. From the accuracy of the stories to the tremendous costumes and acting, The Crown has been a success all around.
2
Black Mirror
5 Seasons To Date (2011-Present)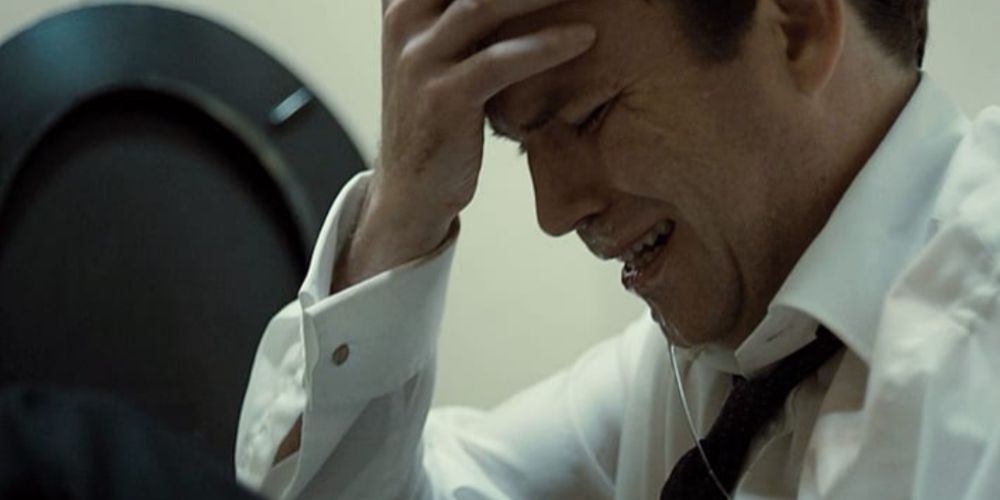 The Twilight Zone-inspired series moved from British Channel 4 to Netflix after its first two seasons. Since then, Netflix has produced three more seasons of Black Mirror as well as a Christmas special called "White Christmas" and an interactive film called Black Mirror: Bandersnatch.
The speculative fiction series looks at 21st-century technology and the worst-case scenarios in the future should society continue on various paths, like developing intelligent robots and being obsessed with social media. It's heavy, shocking, and brilliantly made, making Black Mirror a show that fans are excited about. A sixth series is reportedly in production, though there's currently no confirmed premiere date.
1
Stranger Things
4 Seasons To Date (2016-Present)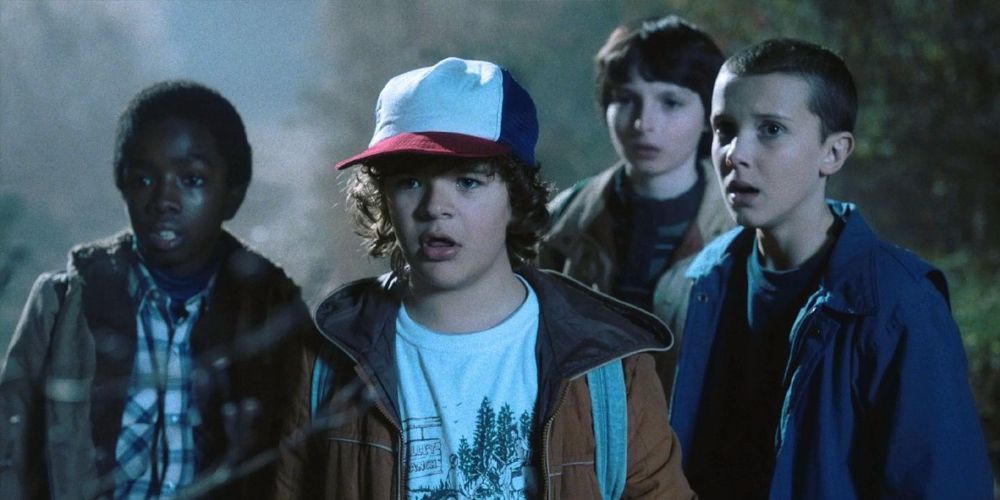 Even though Stranger Things will be ending after its fifth and final season, the '80s set sci-fi horror drama remains one of Netflix's best. Following a group of kids who come upon a young girl with mysterious powers, the story weaves into a scary alternate dimension known as the Upside Down.
With monsters, creatures, strange happenings, missing children, death, destruction, and mind control, the show is also a love letter to the '80s and reminiscent of popular movies of that decade, like The Goonies. It's not only one of Netflix's best long-running shows, but also one of the best shows of the decade.
NEXT: 10 Best Netflix Original Series, According To Rotten Tomatoes
www.cbr.com
Advertisement