Wheeler Centre CEO steps down
The Wheeler Centre's Chief Executive Officer, Caro Llewellyn, has announced her decision to depart the role to focus on writing and other creative endeavours.
'It's been an almost impossible decision to make, and it has been such a privilege dedicating my career to championing the work of writers both here and across the globe. For now, it's time to focus on my own creative work,' Llewellyn said in a statement on Friday (10 March).
'I will be stepping down from this wonderful role to focus on writing my next book – a novel I've had in my top drawer for the past three years – and to dedicate more time to creating bespoke cultural experiences and advocating for people living with disability in the arts and leadership roles.'
Appointed in 2020, Llewellyn saw the Wheeler Centre through two years of pandemic restrictions, leading the development of innovative digital works and hybrid events to continue engaging audiences with books, writing and ideas. With borders closed, Llewellyn's Postcards from Abroad series reignited global cultural conversation, delivering long-form digital interviews with the likes of Jonathan Franzen, David Sedaris, Fran Lebowitz, Ruth Ozeki, Paul Auster, Siri Hustvedt and Salman Rushdie.
This innovation, and Llewellyn's advocacy within the industry, set the Wheeler Centre up for a successful return to live events in 2022, during which the organisation produced over 160 events, alongside the introduction of its popular new series Spring Fling.
Wheeler Centre Chair, Kate Torney OAM, said: 'Caro is an outstanding creative thinker and leader, and she has led the Wheeler Centre through an extraordinarily challenging period, including the rollercoaster of the pandemic and its aftermath. Her optimism, creativity and dedication have been instrumental in ensuring that the Wheeler Centre emerged from this stronger than ever.
'Under Caro's leadership, the Wheeler Centre has enhanced its ability to pursue big, bold ideas in a highly sophisticated way. She has also built and nurtured a highly skilled and committed team, which is now embracing the many opportunities that have emerged in a hybrid, post-lockdown environment.'
Llewellyn's tenure has seen the organisation reach new audiences, increase accessible payment options with 'Pay What You Wish' and 'No One Turned Away for Lack of Funds' pricing, champion digital and hybrid event deliveries, and bring numerous high-profile international and local guests to stages and screens including Roxane Gay, Geraldine Brooks, Kevin Rudd, Stephanie Alexander, Courtney Act, Eddie Betts, Jane Campion, Kamila Shamsie, Missy Higgins and the first-ever public Australian appearance of Kurdish-Iranian journalist Behrouz Boochani.
The Wheeler Centre has also introduced new programming, including the recent M/OTHER series, and explored diverse forms – from operas to lunches – with partners such as National Gallery of Victoria, State Library Victoria, RISING, Always Live, Malthouse Theatre, Open House Melbourne, Immigration Museum, the Victorian Aboriginal Legal Service, The Sofitel Melbourne, and Blak & Bright First Nations Literary Festival.
Llewellyn's first-hand experience as a writer and an arts executive living with disability has been essential in her advocacy for industry support, seeking additional funding for the Next Chapter writers' scheme, regional and interstate touring, and the Centre's education and youth programming. The Next Chapter has now supported 40 writers with four books published or set to be published.
The Wheeler Centre's regional programming has benefited communities around Victoria including Warrnambool, Ballarat, Castlemaine and the Macedon Ranges. During her time as CEO, Llewellyn oversaw a growth in interstate programming, including a major new partnership with the Australian Chamber Orchestra, and a commitment to centring young voices, with the Wheeler Centre programming more than 30 young people in 2022 and establishing the unique Teens Talk development program for educators.
'It breaks my heart to leave this wonderful organisation, but I know its foundations are stronger than ever. Under the visionary stewardship of Chair Kate Torney, with the dedication of the directors and the extraordinary talent and commitment of the wider team, the Wheeler Centre will continue to thrive and go on to have even greater success and impact,' said Llewellyn.
Caro Llewellyn will vacate the role at the end of her contract in July 2023. Recruitment will begin shortly to secure a new CEO for the Wheeler Centre.
MUMA farewells Director and welcomes new team members
Monash University Museum of Art (MUMA) is farewelling Charlotte Day, its Director of 10 years, who leaves to take up the role of Associate Director, Art Museums at the University of Melbourne.
Under Day's directorship, MUMA has expanded its international reputation as a site for contemporary art that places art, people, education and ideas at its core. Starting in 2013, Day took the opportunity of the newly relocated Museum to lead an ambitious and rigorous artistic program with warmth and engagement. She has introduced award-winning publishing and championed free, artist-led education for young people.
'Life at Monash's campuses is richer for her leadership and investment in public art, and the Collection is stronger through increased accessibility. She has created a team and work culture based on trust, respect and collaboration. While we'll miss her, we are also collectively very excited to see the great work that she will achieve in her new role,' a MUMA spokesperson said.
MUMA has also welcomed three new team members: Pip Wallis, MUMA's new Senior Curator; Jessie Turner, Gallery Administrator; and Kalina Lauer, Education and Project Coordinator (Indigenous Graduate Program, William Cooper Institute).
Before joining MUMA, Wallis was Director of Programs at Callie's in Berlin where she worked on programs by Bouchra Khalili, Sophie Lee and Colin Self. She was previously Curator, Contemporary Art at the National Gallery of Victoria in Melbourne, where she curated projects by Simone Forti, Hito Steyerl and Adam Linder and commissioned works by Nicholas Mangan and Ruth Höflich.
Turner is a Nari Nari and Wotjobaluk artist living and making work on Wurundjeri land. She recently completed a Bachelor of Fine Arts (Honours) at the Victorian College of the Arts. She has exhibited at Blindside and GoGo Art Space and her work has recently been collected by the University of Melbourne Student Union.  
Raised on Darumbal land, Lauer is a Queensland-born artist with an educational and working background in film, stage and design. Lauer likes to engage with arts communities to continue practising their multidisciplinary interests. Notable works include collaborations with Darebin Arts, Spark Productions and Theatre Works.
ARIA and PPCA welcome Marketing Manager
The Australian Recording Industry Association (ARIA) and Phonographic Performance Company of Australia (PPCA) have jointly welcomed Tiani Chillemi to the role of Marketing Manager, effective immediately.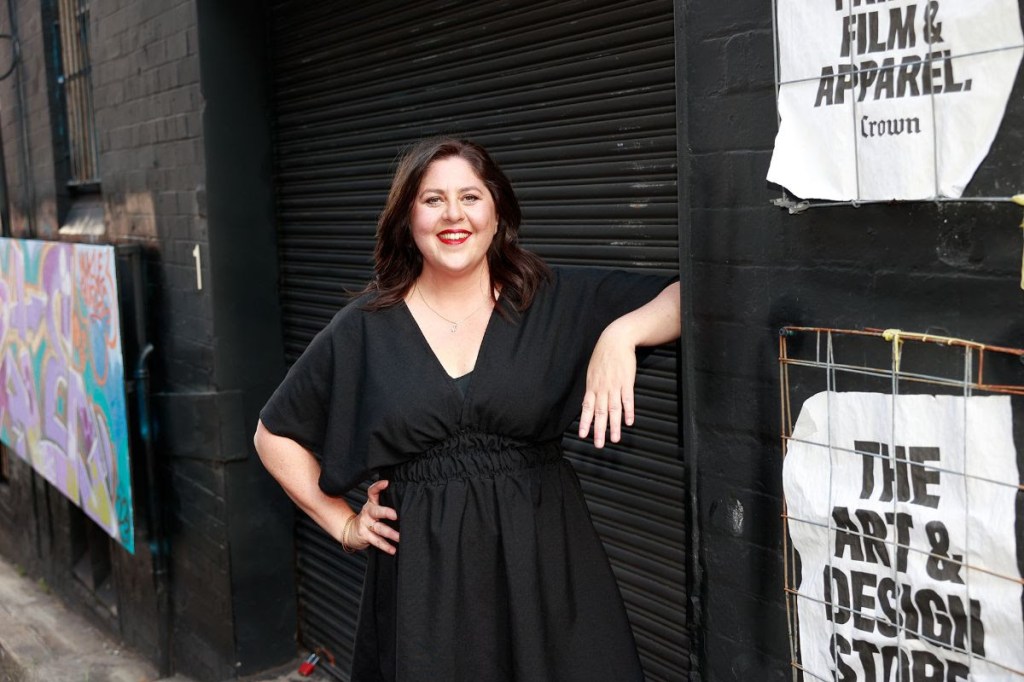 Chillemi joins ARIA and PPCA from Pubblico! where she was managing director, working with clients including British Council Australia, BBC Studios, Warner Bros. and Fremantle. She has also held roles at leading Australian businesses including Seven Network, XYZ Networks and FBi Radio.
On her appointment, Chillemi said: 'I'm very excited to be joining ARIA and PPCA at such an exciting time for Australian music. After an incredibly hard few years, it feels as though the tide may finally be shifting for our incredible homegrown talent. I'm proud to be able to play a part in ensuring their stories are heard.'
ARIA and PPCA CEO, Annabelle Herd, said: 'We are absolutely thrilled to welcome Tiani to ARIA and PPCA. Her experience in digital and audience strategy across various leading entertainment businesses will deliver an exciting edge as we continue our work to promote the economic and social contribution of Australian music, from all who create it.'
Critical Path announces new Artistic Director/CEO
The Board of choreographic research and development centre Critical Path has announced the appointment of Agnès Michelet in the role of Artistic Director and CEO.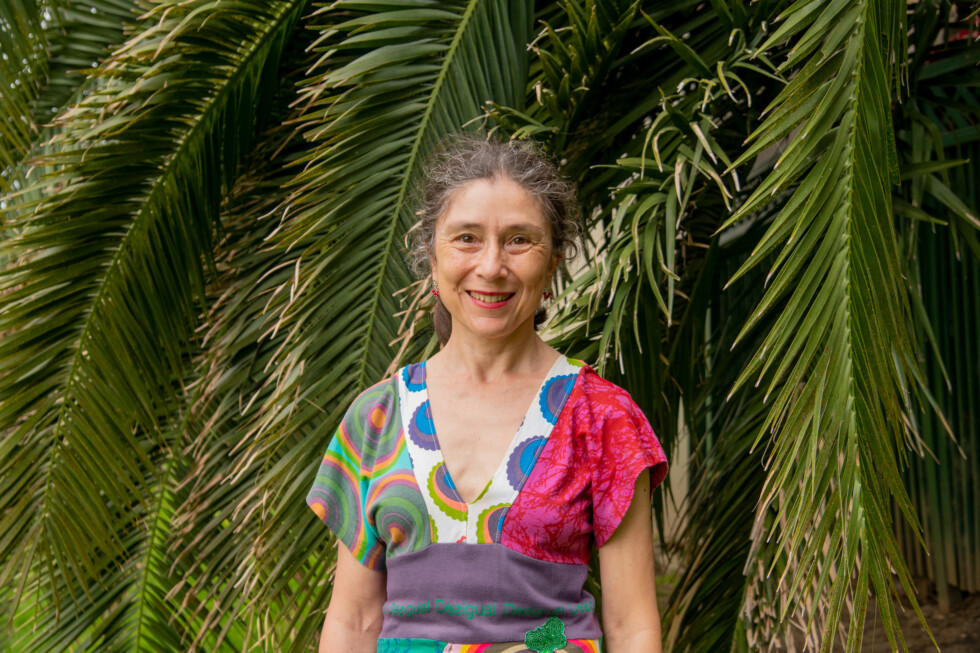 Migrating from France to Australia in 2000, Michelet has carved out a career as a highly respected individual in the national dance sector. She joins Critical Path from FORM Dance Projects in Western Sydney, where she has been Program Manager since 2017, and is currently Acting Executive Producer. Previous roles include General Manager of Darwin's Tracks Dance Company, and Director of STRUT Dance in Perth, which she developed into an established choreographic development centre in collaboration with choreographer Sue Peacock.
Brendan O'Connell, Interim Chair, said: 'In searching for the next inspiring leader of Critical Path, we met with an incredibly impressive field of candidates. Agnès demonstrated her unabated passion for – and deep knowledge of – the dance community in Australia and has a particular affinity with artists in Western Sydney through her work at FORM. Agnès promises to be a great connector and advocate for independent dance artists, and we look forward to welcoming her to the team.'
Prior to her career in Australia, Michelet worked with a broad range of performing arts organisations in France, including the European Centre for Contemporary Mimodrama, street theatre company Friches Théâtre Urbain, and multimedia dance artist Jean-Marc Matos.
She has served as a Peer Assessor and Dance Board Adviser at the Australia Council for the Arts, is an Asialink Residency alumna, holds a Masters in Cross-Disciplinary Art and Design from UNSW and is also a classically trained pianist.
Michelet said of her new role: 'Critical Path was born at a turning point in my Australian dance journey, when I became the Director of STRUT Dance in 2005. From its Sydney base, the organisation struck me as a formidable force of support and inspiration for independent dance artists. Almost 20 years later, I very much look forward to dedicating myself to this gem of a choreographic centre, which embraces the power of ideas to imagine what dance might be.'
Michelet joins Critical Path at a time of organisational renewal, alongside new team members Jasmin Sheppard (First Nations Curator), Ira Ferris (Producer), and Neil Godfrey (Finance and Administration Manager), who are already hard at work on the organisation's 2023 program and preparing to welcome Michelet to The Drill Hall in late March.
In making the announcement, the Board of Directors also acknowledged the tenure of outgoing Director, Claire Hicks, whose vision, leadership and resilience were a foundational support for the breadth and diversity of artists that comprise Critical Path's community. 'We wish Claire all the best for her new role as Senior Curator, Performance at Carriageworks,' the Board said.
www.artshub.com.au