Starting today, tickets and passes are now available to the public for the 49th Seattle International Film Festival. Running in person from May 11-21 , the festival features 264 films playing in-person across the city, with many getting online encore screenings May 22-28. 
The SunBreak got a preview last night at a reception for press and donors, but we are still soaking up the trailers, digesting the full lineup of 88 features, 45 documentaries, 4 archival presentations, 2 secret films and 125 shorts from 74 countries. Although we got a head start on the list of films – which among the features include 6 world premieres, 24 North American premieres, and 9 US premieres – we are still strategizing the best ways to get the most out of this year's event. 
QUICK PICKS
With a majority (69%) of the entries coming from first or second-time filmmakers, it's a program rich for discovery. Most don't have US distribution (73%); so attending SIFF represents a chance to find some hidden gems. While we're digging through the schedule and plotting our own agendas, we thought we'd start by each highlighting a film (or two) from the program that we're most excited to see or recommend.
As a reminder, to  SIFF like a pro, revisit our time- and fest-tested tips, lightly-updated for 2022, subject to updates as we see how the festival plays out on the ground and in the virtual realm.
PARTY PEOPLE
Opening Night: Grab your tickets to Past Lives immediately. Anchored by a sensational performance by Greta Lee with a bit of quiet scene-stealing from John Magaro, the weightlessly unfussy story of South Korean childhood sweethearts separated by decades and great distances was far and away my favorite film from this year's Sundance. It's a coup of programming that SIFF snagged Celine Song's heart-tugging debut to kick off the festival. Song will be at Opening Night to unpack her exceptional film with a Q&A, followed by a party on the Paramount's stage and spilling into 9th Avenue. (Tickets: $85 / $75 SIFF Members)
Closing Night: The in-person festival closes with I Like Movies, a Canadian dramedy about a teenage cinephile who works at a video store (it's set in the early-2000s when such places existed) to save money for film school. The film plays at the Egyptian and is followed by an afterparty at MOHAI. (Tickets $85/75, or $40/30 just to crash the soiree).
SPOTLIGHTS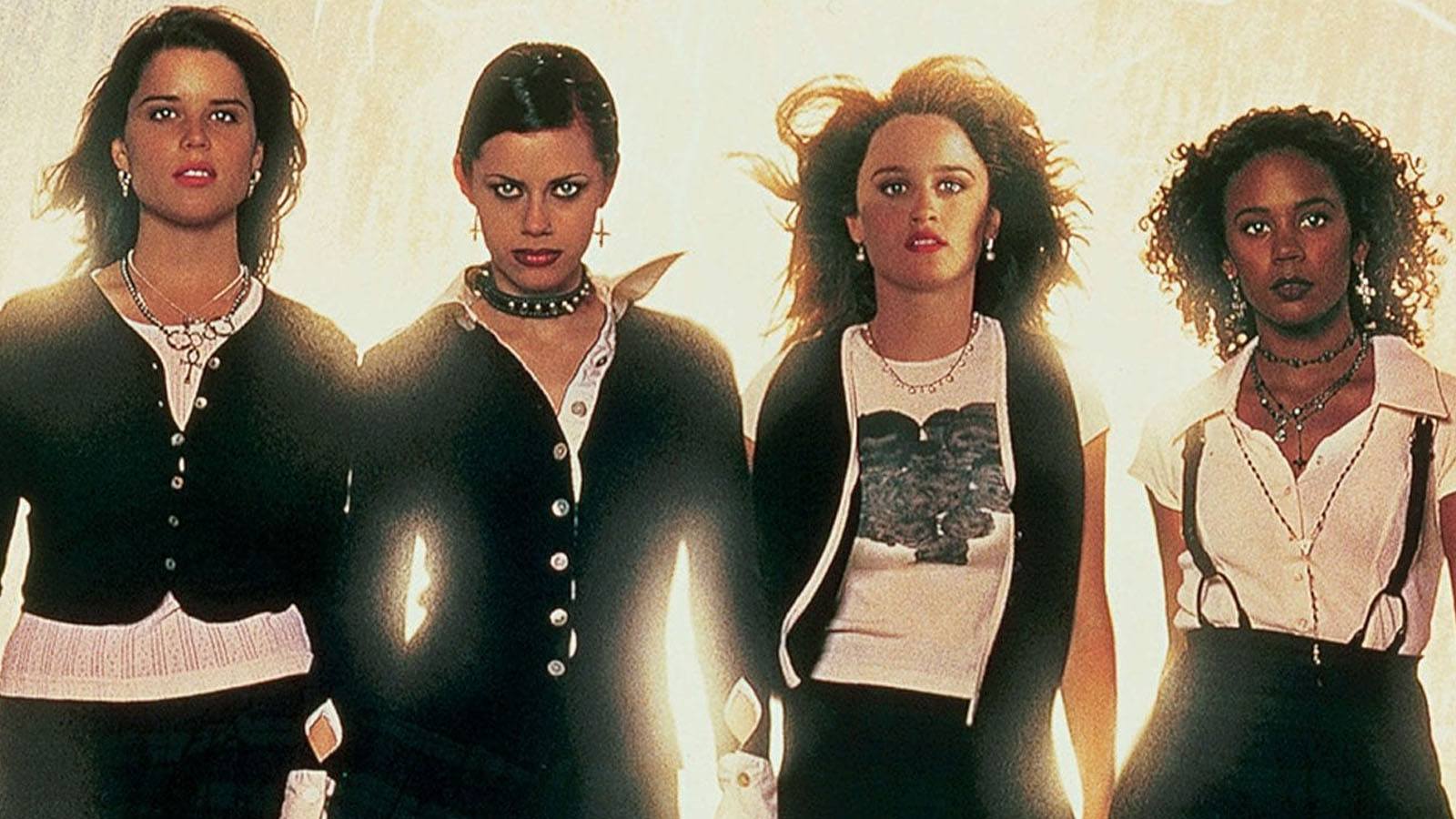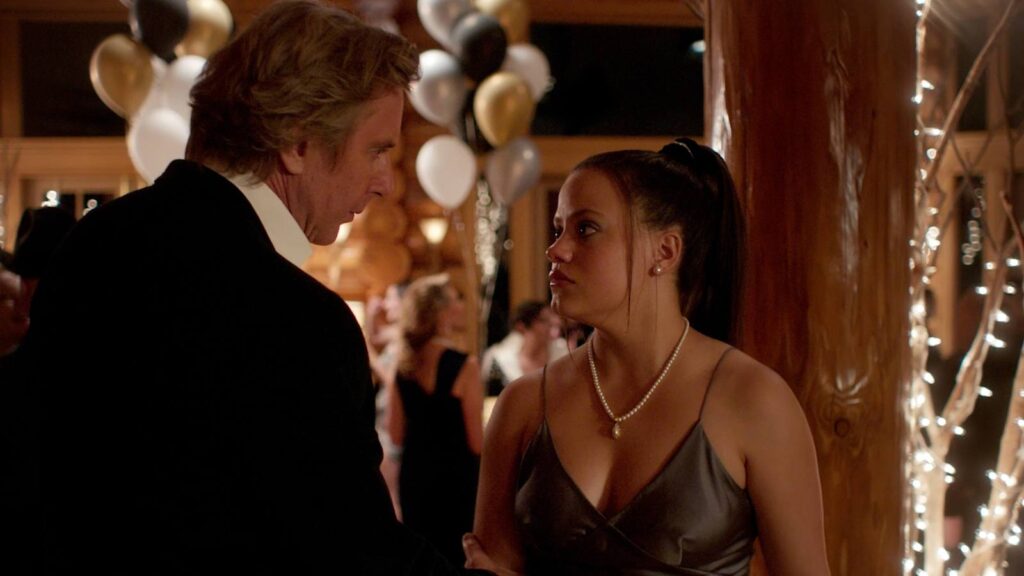 Consider booking early for the Spotlight Presentations: they're likely to be the films with the broadest appeal and will sell-out most quickly.
The Craft with DJ Nicfit: yes, it's been nearly three decades since this cult-classic about a coven of witches that made chokers and spell-books a must-have accessory in 1996. On Tuesday May 16th, SIFF will screen the film with an entirely new soundtrack of female musicians.
Year of the Fox: Seattle filmmaker and SIFF veteran Megan Griffiths returns to the festival with a story inspired-by-true events. In collaboration with writer Eliza Flug, the film follows a biracial teenager navigating a 1990s Aspen's elite party scene in the wake of her adoptive parents' bitter divorce. There, she struggles to find her own path among a playground of toxicity whose wealthy community provides cover for predatory behavior. (May 13 at the Egyptian; May 14 at the Uptown)
Finally, Secret Fest, SIFF's most exclusive film club, is back. Buy a pass ($40/35) and get access to two Sunday morning movies that you'll never be allowed to reveal that you saw. Allegedly/hypothetically/unconfirmed rumblings suggest that these can be anything from films promised to other festivals, rare archival presentations, or underground films rarely seen. The pass and an oath of secrecy get you in. 
And if you're still stuck for recommendations SIFF announced the following films before the full catalog was released, based on their early enthusiasm it might be worth moving a few of these these to the front of your queue.
Hyped yet? Let's start memorizing this year's trailer so that we can all quote along with it by Closing Night!
DEEP DIVES 
The festival is organized into multiple intersecting systems, suitable for satisfying various worldviews or problem-solving styles. For the analytic among us, Film Finder lets you search the program with simple queries or dizzying arrays of categorical complexity (not yet ChatGPT-enabled, though). Start with the fairly straightforward – Country/Region, Director, Genre – to narrow your choices. 
A very practical search: Film Finder shows you exactly which movies can be watched from home during the festival's streaming encore week (note that a few are limited to Washington only)
If you'd rather match your tastes against expert juries, consider following one of the competitions and see if your favorite aligns with the pros. This year's juried races include the  Official Competition, Documentary Competition, New American Competition, New Directors Competition, Ibero-American Competition.
Finally, SIFF has selected films as part of an an array of programs, grouped by geography/identity (African Pictures, Asian Crossroads, cINeDIGENOUS, Ibero-American Cinema, New American Cinema, Northwest Connections), themes (Culinary Cinema, Face the Music), appropriateness for younger audiences (Films4Families for kids of all ages; FutureWave for teens), degree of boundary-pushing (Alternate Cinema experimentations all the way to WTF), as well as format (Archival Films and Short Films). Yes, some of these programs have competitions within them. Others are festivals within festivals. SIFF contains multitudes!
Keep an eye out for festival guests if you like the opportunity to hear a filmmaker's take on their work or to have them answer your awkward question following the screening (kidding, but also not).
If you're still stuck, browse the expert advice of the Programmer Picks. This year, 16 tireless SIFF programmers collectively watched something like 6000 films to build the program. They then each identified top bets among the festival's riches so that you could benefit from their expertise. You could either choose one programmer and follow their lead or go with the consensus!
PLANNING
Plan ahead. Get to know the SIFF website. Browse the sortable searchable Film Finder. Check ahead to see if guests will be at the screening for a Q&A, for timing and scheduling purposes, if not for celeb-watching, and monitor the various SIFF Facebook, Twitter; YouTube, and Instagram feeds as well as their News page for updates, so you'll have the heads up before a screening sells out.
Technology is your friend! SIFF is never as tech-integrated as one would like, but the mobile website and an app to keep track of your tickets are still there to fill the void.
This year's festival has both in-person and virtual components. Some films will have encore screenings online after the main festival; so you might take that into account when deciding which lines are most worth your time. 
The festival also posts daily updates to their online calendar, coding screenings as "limited availability" or "standby" to alert you to whether tickets are selling fast. 
Festival Resources: The festival typically posts a page with all sorts of fun stuff like an Excel sheet of all the films, the film guide, and the whole schedule grid, suitable for printing on a couple sheets of paper and keeping in your back pocket for the whole event. Perfect for survivalists, Luddites, or people worried about being without the schedule in the case of a drained battery.
BUYING
Consider buying in bulk. Individual tickets are $15 ($12, members) for both in-person and online screenings. Although there's nothing quite like the flexibility of joining the ranks of the passholders, even if you don't want to spring for that level of commitment, you can still get ticket packages in sets of six ($75/$63) to save a bit of money. 
If you want to make a commitment to the passholder line, it's too late to buy the entry level Film Pass. That means that your options are to go full VIP with the Platinum ($1600/$1300) or even Platinum Plus ($2500/$2200) levels which give you even more perks like reserved seating, line skipping, and just looking extremely cool with the shiniest badge at the party. All passes get you access to online films on the SIFF Channel.
If a film is sold out, all hope isn't lost, but getting into a film via the standby line is a complete crapshoot — don't count on it for a popular film. But if a miracle does occur, those tickets are full price and "cash preferred."
VENUES
The core venues for this year's festival are: SIFF Cinema Uptown (3 screens), SIFF Cinema Egyptian, the SIFF Film Center, and Pacific Place. Together this makes for seven screens and the majority of screenings. Further afield, SIFF will hold screenings in Columbia City at Ark Lodge Cinemas, and at Shoreline Community College.
If you're trying to make a day of it, Lower Queen Anne offers you the closest thing to one-stop SIFF-ing. All three SIFF Uptown screens will be showing festival films, two blocks  away the SIFF Film Center opens for weekend screenings.
For those straying from SIFF central, it's a fairly short walk between the Egyptian and Pacific Place (slightly less easy the other uphill way around). Light rail stops on Capitol Hill, Westlake Center and in Columbia City ease the venue-hopping experience for those shuttling between The Egyptian, Pacific Place, and/or Ark Lodge. Getting to-and-from the Uptown, you're at the mercy of downtown traffic or the monorail; so plan accordingly and then double your transit estimates if you're relying on the bus.
PRACTICALITIES
If you're particular about where you sit, there's no such thing as arriving too early. In normal times, it was fair to expect every screening to have a long line and a full house. Still, as long as you have a ticket, you'll have a seat. Ticketholders are usually let into the theater about 30 minutes in advance of showtimes, but SIFFgoers are a bunch who love to queue. Passholders get in first, but there are a limited number of seats set aside for them; so even with a pass, you should show up in time to secure a spot, particularly for movies with big buzz.
Regarding those long lines: be prepared with an umbrella, sunglasses, sunscreen, a light jacket, and some reading material to pass the time.
Bathrooms! One way to avoid the line is to either head straight to the restroom as soon as you get into the theater, or wait until the lights go down. From there, you've got about 7 minutes of ads, trailers, and announcements before the film begins.
Consider subtitles. If your film has them and you're not fluent, find a seat with a clear view of the bottom of the screen. Aisle left or right is generally a good bet. Although the seats on the center aisle (exit row) at the Egyptian have tons of room to stretch your legs, the raking of the theater flattens out for the aisle, so you're likely to have an obstructed view of the subtitles if anyone of average height or above average skull circumference sits in front of you.
Announcement
Finally, despite all of this strategic advice, it really never hurts (too much) to try your luck with whatever happens to be playing on whatever night you happen to be free. Not every screening has an interminable line, sometimes that scary-looking line is just hard-core SIFFers with time on their hands and/or an ingrained sense of promptness. Many many times you may walk right into a half-empty theater and end up seeing your favorite movie of the year. It's the chance to experience seeing something you enjoy on some level, if only just a window to a different world/experience than what you're used to. We look forward to seeing you at the movies!
---