Friday, May 5th saw the UK hit its highest daily flight departures for over three years ahead of the Coronation long weekend. There are almost 2 million seats on flights scheduled to depart the UK this weekend.
Busy Coronation travel rush
With the UK declaring a public holiday on Monday, May 8th, to mark the coronation of King Charles III, there was always going to be serious demand for flights over the long weekend. According to aviation analytics firm Cirium, 2,921 flights departed the UK on Friday, its highest total since March 2020.
Photo: Davidi Vardi | Shutterstock
Over the weekend, there will be 10,962 flights departing the UK with over 1.95 million seats – this is a 10% increase from 2022 and a huge 625% jump from 2021, when international travel was severely crippled by the ongoing COVID pandemic.
Fortunately for airlines and passengers, King Charles III's coronation in London on Saturday will not have a major impact on flights despite a flypast involving over 60 aircraft planned for the afternoon. The occasion has seen an influx of Presidential aircraft to the UK as VIPs arrive to witness the King's crowning at Westminster Abbey.
Heathrow Airport leads
The busiest airport this weekend by a considerable distance will be London Heathrow (LHR), which will handle 2,556 departures – this is despite a strike at Terminal 5 involving around 1,000 security officers, with Heathrow drafting in hundreds of staff and telling passengers they "can be reassured that they will travel as normal." The airport was the world's second-busiest for international travel in the first quarter of 2023 but is still making losses despite regaining its global standing.
Heathrow is followed by Gatwick Airport (LGW) with 1,499 scheduled outbound flights, with London Stansted (1,001), Manchester Airport (1,000), and Luton Airport (596) making up the remainder of the top five. As for where travelers are heading, three of the top five destinations are in Spain (Palma, Malaga and Alicante), while city breaks to Dublin and Amsterdam head up the most popular international destinations this weekend.
86% of 2019 levels
The country will have hit 86% of its outbound capacity from May 5th to May 8th compared to 2019 levels, showing there is still some way to go before UK aviation fully recovers. However, things are looking up this summer, with some of the country's largest operators, like Ryanair, gearing up for a record capacity season.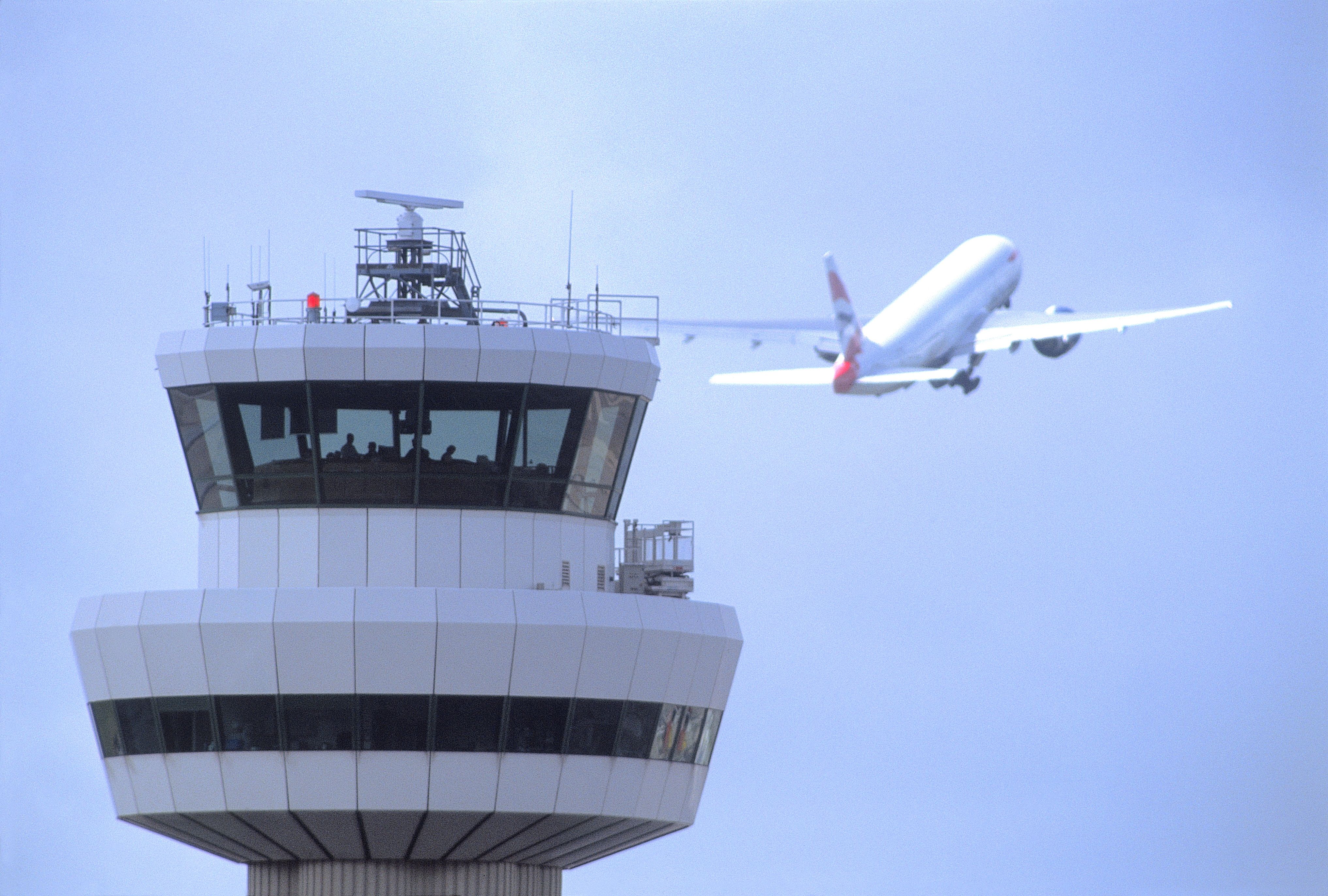 Photo: London Gatwick Airport
The government has also re-instated the pre-COVID '80:20′ slot rule at UK airports this summer, meaning carriers are now bound to use 80% of their slots to keep them. However, several European countries have suffered from strike action this year, particularly France, Spain, and Germany – these are key markets for UK travelers, and the disruption looks likely to continue into the summer.
Did you catch a flight from the UK over this long weekend? Where was your destination? Let us know your experiences in the comment section.
Source: Cirium