Woke lefties on social media branded Catherine Tate "racist" after she was announced as the UK's spokeswoman for the grand final of the Eurovision Song Contest.
The actor and comedian, 53, will deliver the results of the country's national jury – including the coveted "douze points" – live from the M&S Bank Arena in Liverpool on Saturday.
---
But just 24 hours after her role was confirmed, some people online are already demanding that she be fired.
In a comedy sketch from 2006, the actor mocked Britons' inability to speak other languages in her "The Catherine Tate Show".
Catherine Tate's 2006 'The Offensive Translator' mocked Britons for being unable to speak other languages
BBC
A segment called "The Offensive Translator" saw Tate pretend to speak a number of different languages.
Instead of correctly speaking in the various tongues, she spoke in English with stereotypical accents for each country she claimed to speak the language of.
Criticising the decision for Tate to announce the UK's Eurovision scores, some people said the actor should have been banned from the role given her "racist" sketch from 17 years ago.
One said: "This is racism. Mimicking an accent, especially a white person mimicking a non-white accent is racist."
Another said the comedy sketch was "funny at all" and that "anyone else would get fired for this act".
A third person claimed that even those just resharing the video of the Tate sketch were making a "contribution to the system of racism".
Despite the anger among some, plenty of others jumped to the defence of the comedian and said she would make an excellent addition to the Eurovision line-up.
"This is not racist, as many say," wrote one person on Twitter."
This is Tate taking the mickey out of many British people's failure to bother with other languages, and our general superciliousness in that regard."
Someone else said that the sketch was "hilarious" and that "anyone moaning about it is a killjoy".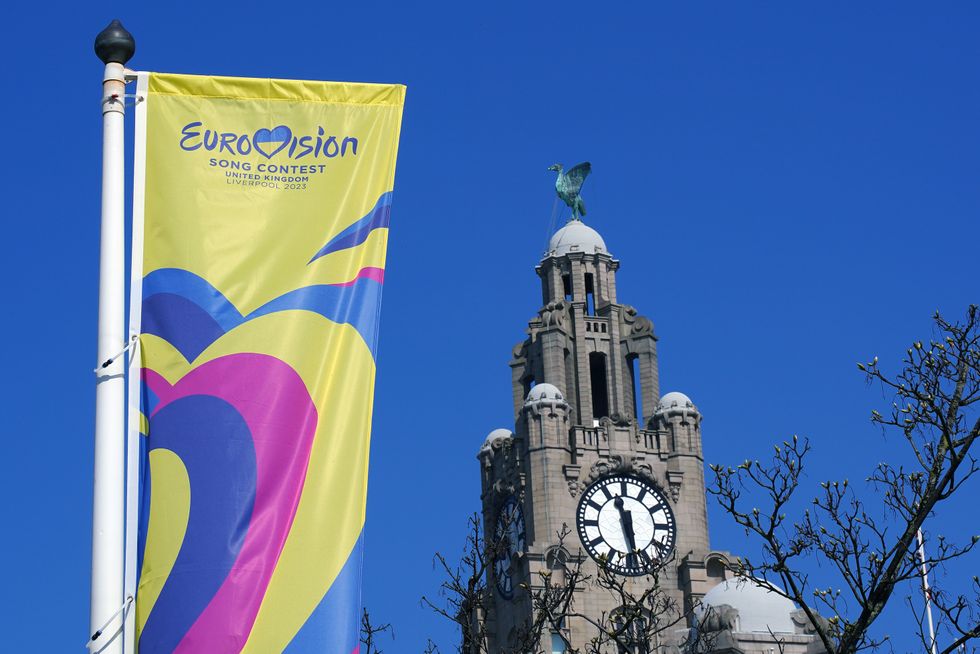 Liverpool is hosting Eurovision on behalf of Ukraine
PA
Another person defended the 53-year-old saying: "We are crap at learning at foreign languages, but the one thing we are good at is having a laugh at our own expense. That is what we are good at."
In taking up the role, Tate follows in the footsteps of AJ Odudu, Amanda Holden, Nigella Lawson, Mel Giedroyc, Richard Osman, Cheryl Baker and Katrina Leskanich from Katrina And The Waves among others.
Eurovision is widely known for its fiendishly complex voting system.
The public votes make up 50 per cent of the total vote, with the other half determined by a professional jury in each participating country.
After viewers have cast their votes, a spokesperson from the participating countries is called in to present the points of their jury – which range from the maximum "douze points" (12) to zero.