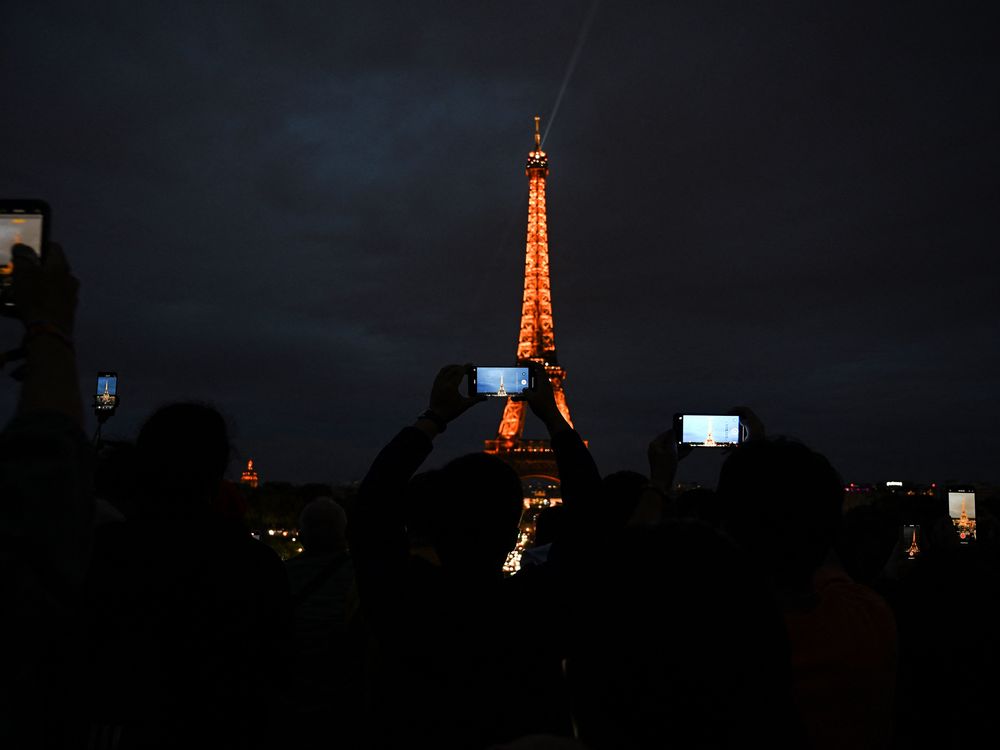 In the early hours of August 14, two American tourists were found asleep in an area—normally closed to the public—between the Eiffel Tower's second and third floors. Security guards discovered the pair as they prepared to open the landmark up to the morning crowds.
After buying tickets to go up in the tower the day before, the two jumped over security barriers on their way back down. They "appear to have got stuck because of how drunk they were," Paris prosecutors tell Agence-France Presse (AFP).
Emergency officials arrived at the scene, including firefighters who specialize in rescuing people from dangerous heights. The two men were then brought in for questioning by the police.
Sete, the Eiffel Tower operator, says it will be filing a criminal complaint, although it determined that the two men "did not pose any apparent threat," per AFP.
According to the French newspaper Le Figaro, the tourists ended up with "a dream night that will make people envious," one which cannot be found in any guidebooks, per Google Translate.
Paris is seeing a spike in visitors from North America, with numbers rising above pre-pandemic levels. "Planned air arrivals for July and August of this year climbed by another 14.4 percent—to nearly 5 percent above the 2019 level," writes Jeanna Smialek of the New York Times.
"This year is just completely crazy," Steeve Calvo, a Parisian tour guide and sommelier, tells the Times. He thinks that some of the buzz comes from pop culture and social media. For instance, after the show "Emily in Paris" aired, "I never saw so many people in Paris with red berets."
In other parts of Europe, incidents of tourists behaving poorly at popular attractions have repeatedly made headlines in recent months. Many popular tourist destinations have also been forced to implement restrictions due to overcrowding. In Amsterdam, the city council recently approved a plan to ban cruise ships from the city's center. Greece's Acropolis announced crowd control measures for the first time in its history due to the post-pandemic crunch.
At the Eiffel Tower alone, authorities have seen an uptick in alarming activity. The recent incident made headlines just days after two bomb threats forced officials to evacuate visitors from the tower. According to CNN's Jessie Gretener and Eve Brennan, who reported on the first bomb threat, such evacuations are "rare, but not unknown."
Then, on August 17, a man successfully dodged security in the early hours before the attraction's opening and jumped from the top with a parachute. Upon landing in a stadium nearby, he was promptly arrested.