Posted in: Comics, Comics Publishers, Current News, DC Comics, Marvel Comics | Tagged: Gerry Conway, punisher
---
Gerry Conway, co-creator of The Punisher, Carol Danvers and Jason Todd, has been bringing the internet up to date on his current health issues.
---
Gerry Conway, is a comic book writer and editor, TV writer and producer, and co-creator of The Punisher, Ben Reilly, Carol Danvers, Firestorm, Power Girl, Jason Todd, Killer Croc and more. And now Gerry Conway has been bringing the internet up to date on his current health issues, posting on X/Twitter/whatever-it's-called-now, posting his latest.
"By the way, you might have noticed my conspicuous absence from this social media platform (WTF is it called now?) most of this year. In addition to Elon's making it a hell hole, I've had health issues. I'm ready to talk a bit about them finally. Last October, I was diagnosed with pancreatic cancer, and I had Whipple surgery to remove the tumor, including my gall bladder, some of my intestines, and rearrange most of my lower body parts. The good news is, praise Cthulhu, as of January, I'm now cancer-free."

"The bad news is, praise Cthulhu, there were complications. I've been dealing with those complications since last December, and it's been a lot. Three hospitalizations, including weeks in an ICU, I don't remember because I was in an induced coma and various other issues too fun to discuss here. The reason I'm bringing this up is not to grab for sympathy (I received much-needed sympathy and support from friends and family at the time) but to express my sincere gratitude to the wonderful team at UCLA Ronald Reagan Hospital who saved my f*cking life."

"And—to publicly express my love, especially to my family, particularly the amazing @ConwayLauraB, and to the friends who stood by me, old and new. I don't have a high opinion of my worth. Their generous support was a revelation. Fingers crossed, I believe I'm well on the road to recovery. I've been in a dark place, and I've come out. My heart is filled with gratitude. There's a ways to go still, but the bottom line is— I'm back, baby, ready to take names and kick ass."
On his symptoms, "Pain in my side, referred to a gastrointestinal doctor, ultrasound revealed tumor in pancreas, surgery followed— two weeks start to finish. Incredibly lucky, caught early." Glad to hear it. Gerry Conway has plenty more battles to fight…
---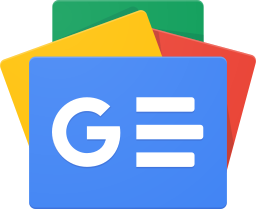 Stay up-to-date and support the site by following Bleeding Cool on Google News today!