GRAND ISLAND, Neb. — For many people, corn and soybeans come to mind when thinking about Nebraska food production.
But Nebraska food production is diverse, and production practices by farmers and ranchers help conserve soil and water resources.
Located outside the Nebraska Building is Raising Nebraska: Outdoors, which showcases Nebraska's agricultural diversity through a large garden shaped like the state.
The outdoor display is filled with a variety of crops, plants, trees and grasses that are representative of the different regions of Nebraska.
The walkways throughout the garden represent the major river systems in the state.
There also are on-site kiosks, interpretive displays and educational spaces for both instructor-led classes and self-guided discovery.
Information is provided about recreational activities, wildlife habitat and products that can be enjoyed from prairies, forests and rivers. Such products include Christmas trees and wine grapes.
"Outdoor Nebraska showcases agriculture and horticulture in the state," said Sarah Polak, Raising Nebraska coordinator. "We want to represent Nebraska in a unique and fun way, by introducing new plant varieties that people can grow at home."
Polak said Raising Nebraska tells the story of agriculture through various displays.
"We want people to understand the diversity of crops that can be grown here," she said. "It's not just about the major crops, but also about lesser-known ones like herbs, beans and mung beans, which can help feed the world."
There's also a focus on home gardening that highlights the types of fruit and vegetable crops that are productive in Nebraska.
In addition, urban agriculture is highlighted.
In Nebraska, as there is across the country, in-town food production is a growing trend. Urban agriculture includes backyard and community gardens, as well as larger-scale farming systems near urban areas.
Urban agriculture encourages individuals to grow food that their families enjoy, which can reduce their grocery bills.
Another area of Raising Nebraska: Outdoors is the growing of cover crops.
Cover protects soil and conserve moisture. Cover crops are planted between conventional crop harvest and planting or in open soil in fields and gardens.
Cover crops improve soil health, reduce erosion, conserve soil moisture and help control weeds and pests. Examples of cover crops include oilseed radishes, turnips, rye, triticale, oats and clover.
A 2021 USDA survey found that 59% of farmers use cover crops on their farms.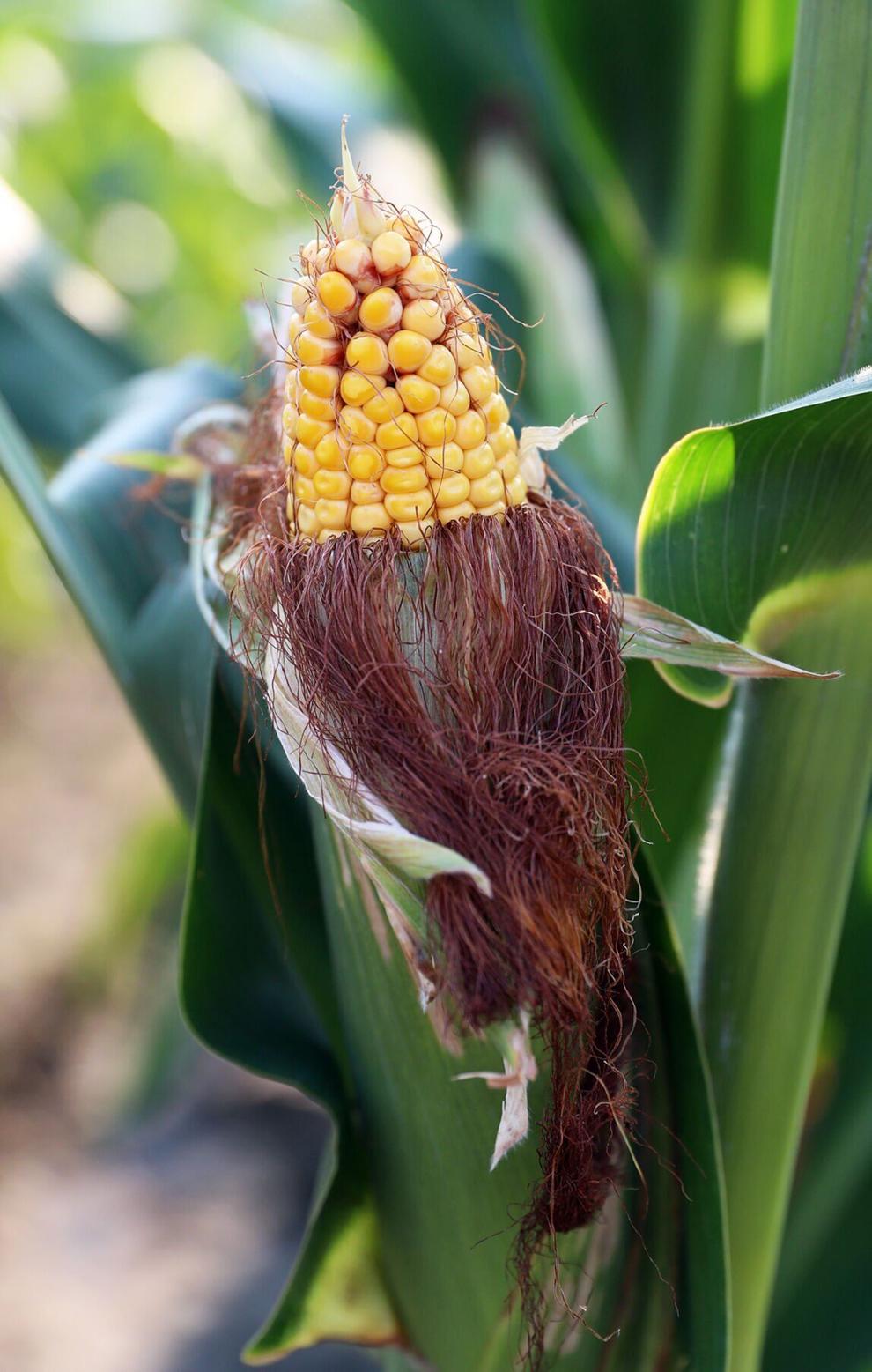 The most common conservation practices used by responding farmers were irrigation management and system improvements (90%), tillage practices (84%), drainage water management (80%), pest management (78%), nutrient management (70%) and cover crops at number six.
Conservation is an important aspect of Raising Nebraska: Outdoors.
There's information on crop rotation and tilling practices, along with kiosks on the importance of protecting and conserving water through best irrigation practices, along with best practices and integrated pest management that minimize the impact on the environment.
At the beginning of August, the USDA reported that Nebraska's 2023 corn production is forecast at 1.69 billion bushels, up 16% from last year's production.
More than 40% of Nebraska's corn crop goes to bio-energy production at the state's 24 ethanol plants that produce more than 2 billion gallons annually, making it the second-leading ethanol state.
Bioenergy is addressed in Raising Nebraska: Outdoors by recognizing Nebraska's potential for energy crops. Biofuels, derived from renewable resources, help reduce air pollution and decrease reliance on fossil fuels. Soybeans and corn are commonly used for biodiesel and ethanol production, respectively.
The bioenergy display also tells about other alternatives, such as switchgrass, sweet sorghum, canola, camelina, hybrid poplar, miscanthus and sunflowers.
Photos: Nebraska State Fair 2023 opening day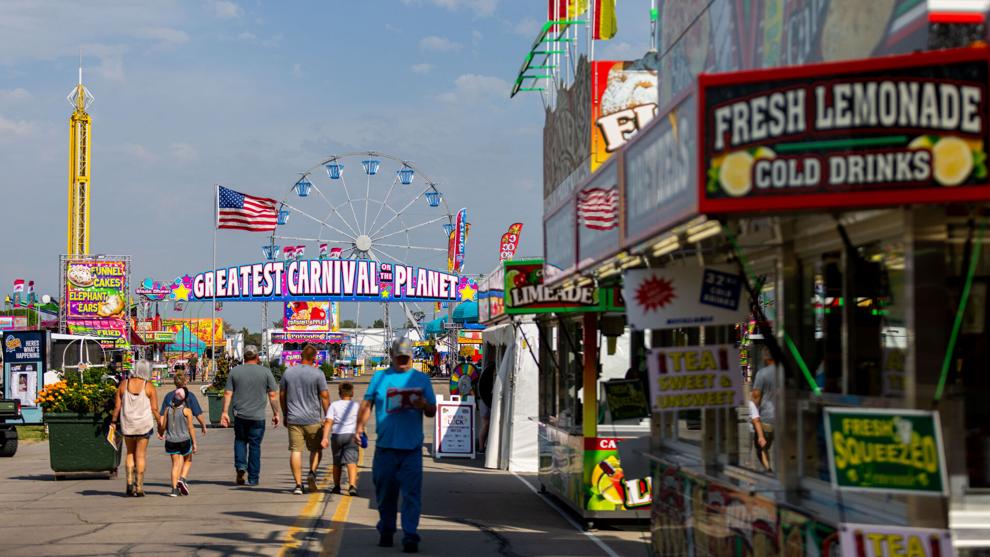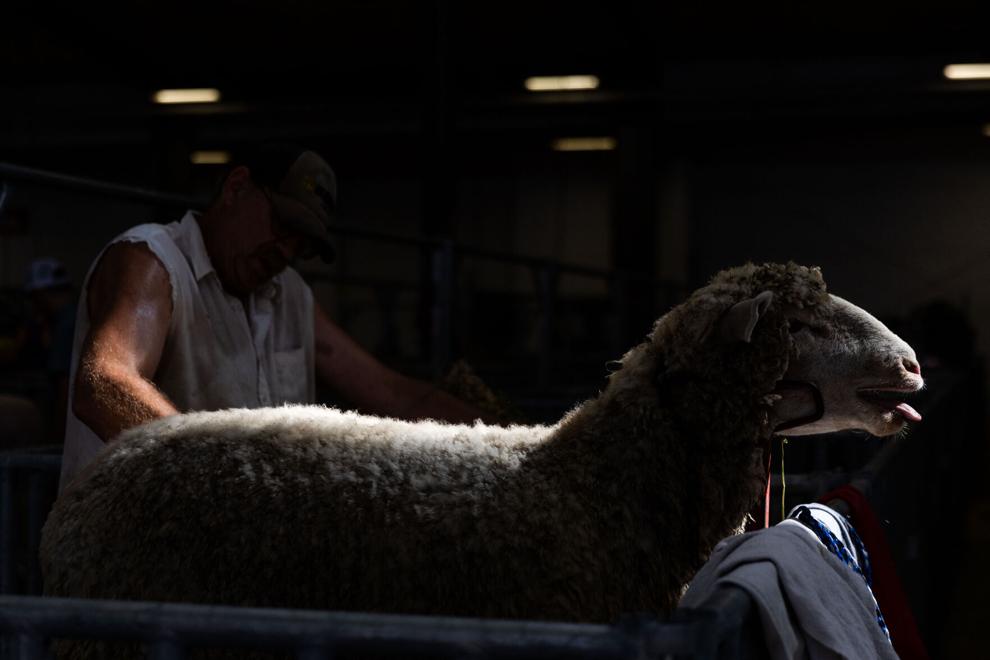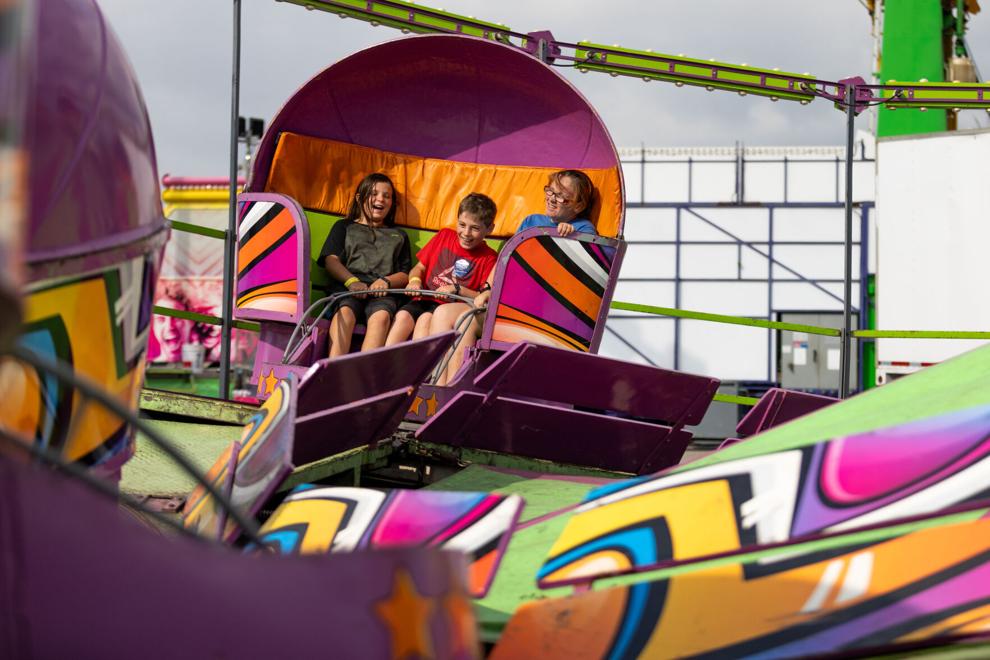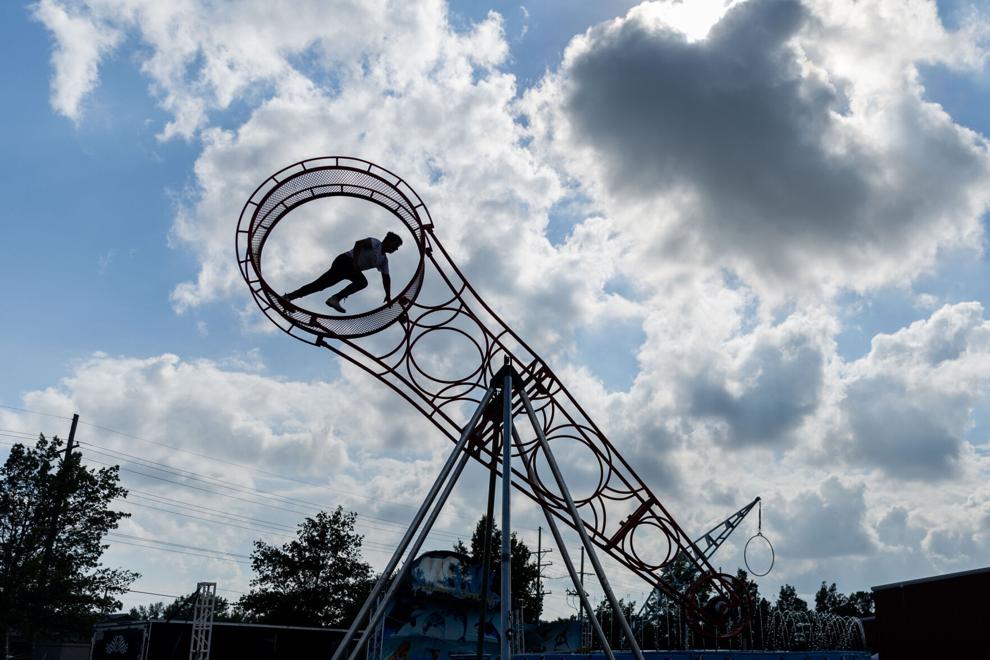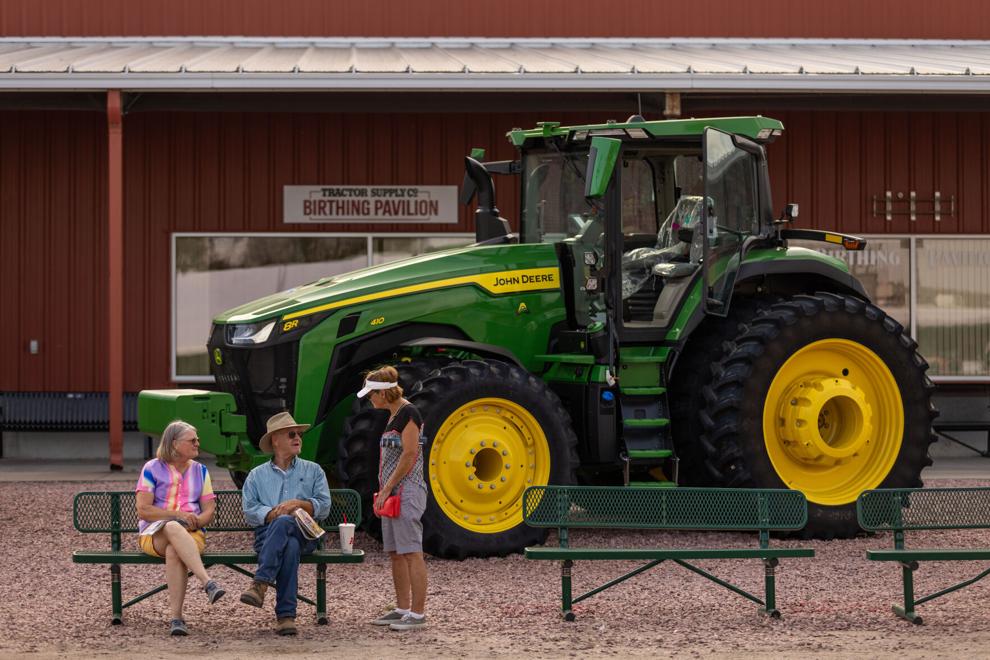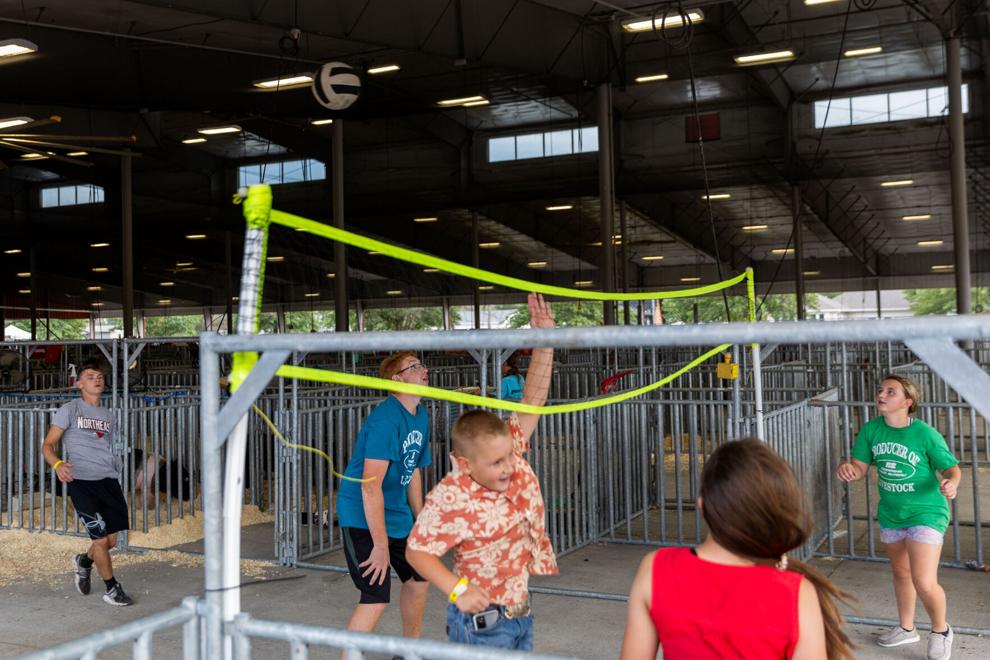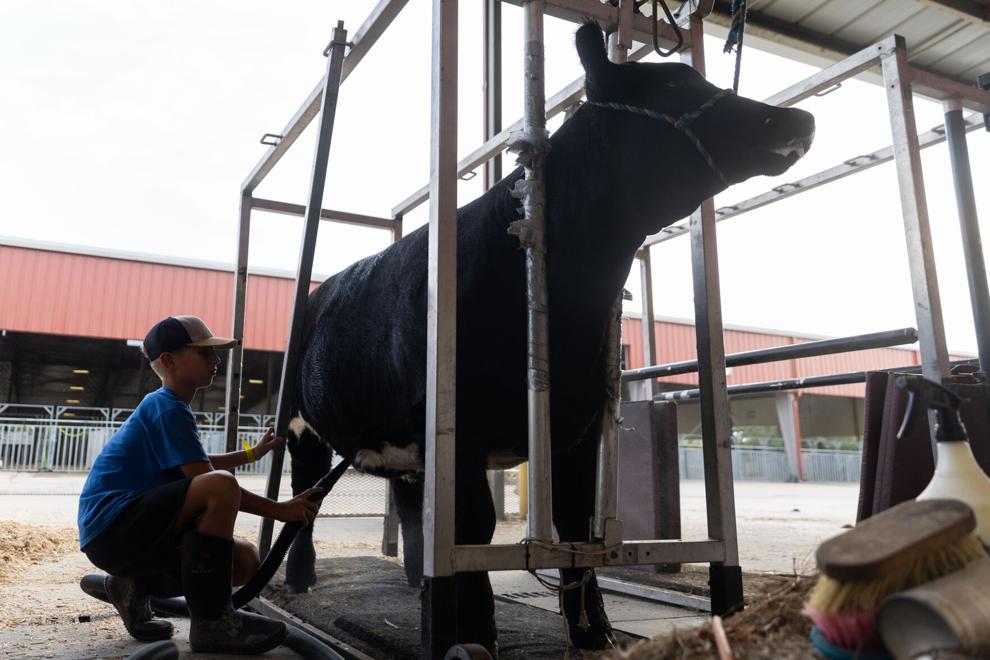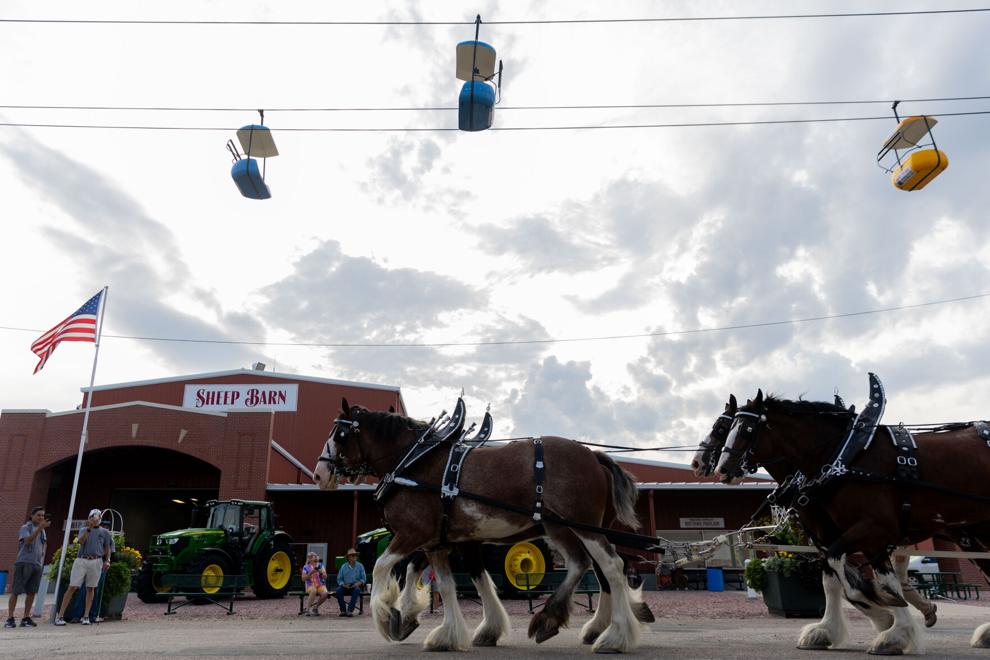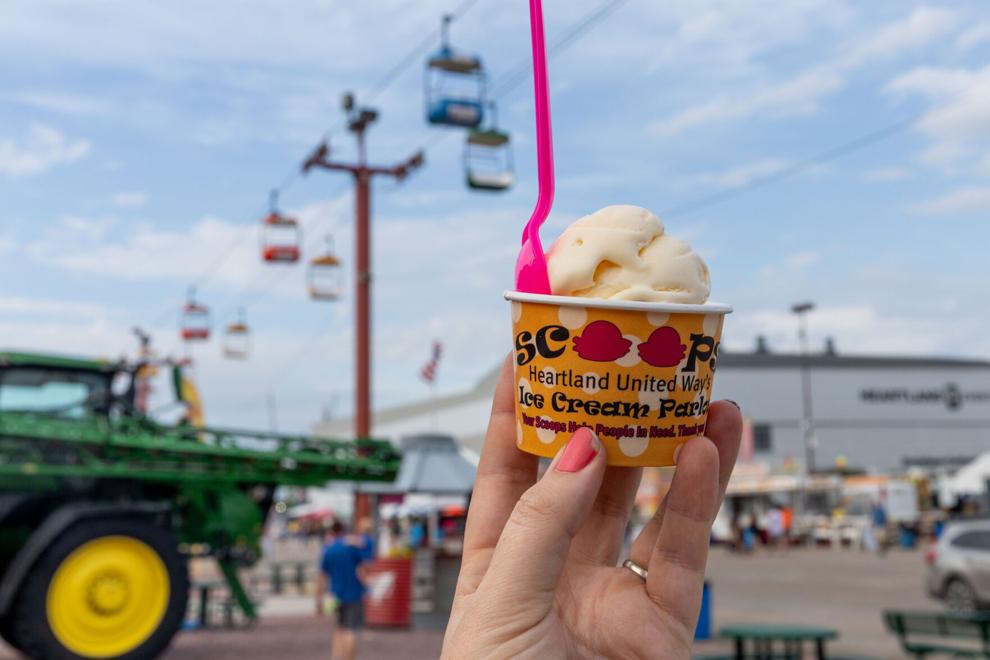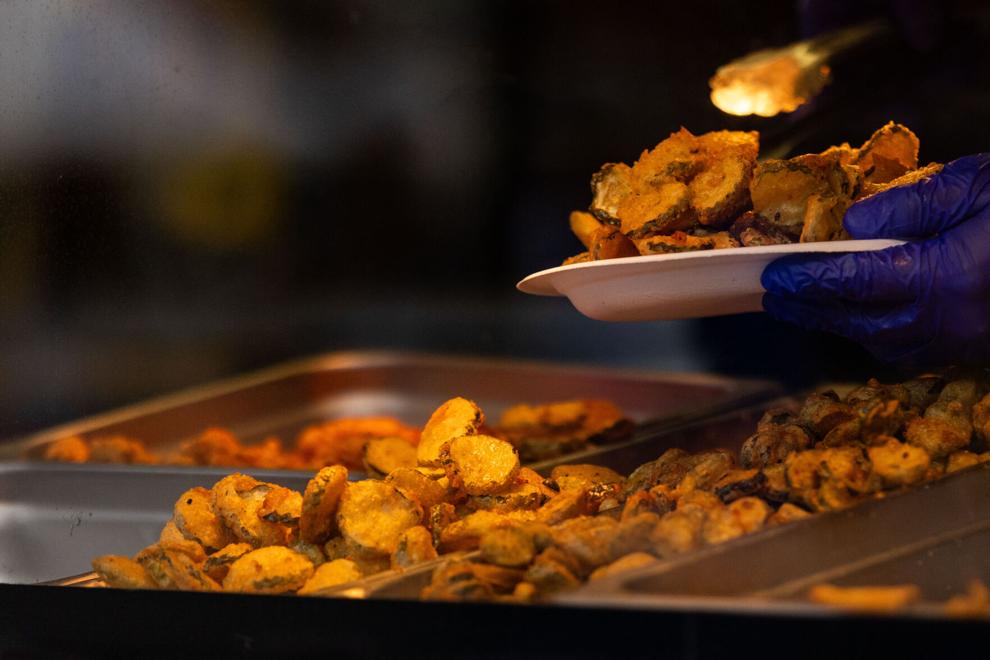 Announcement
omaha.com