Summary
Ayo Edebiri has quickly made a name for herself in Hollywood through her work in television, animation, and live-action films, showcasing her acting chops and comedic skills.
Edebiri's standout role as Sydney on the FX series The Bear has earned her critical acclaim and award nominations, demonstrating her ability to bring depth and wit to her characters.
In addition to her success in television, Edebiri has ventured into blockbuster animated films and recently starred in Bottoms, a teen sex comedy that showcases her chemistry with co-star Rachel Sennott. Edebiri's versatility and comedic talent continue to propel her career in Hollywood.
Some actors take years to make a name for themselves in Hollywood. They try different projects that may not work until they stumble upon one that does. However, some people have a different track. Ayo Edebiri is one of those people. She has burst onto the scene and has not stopped moving forward.
But what about this actress has people standing up to take notice?
How Do I Know Ayo Edebiri?
Ayo Edebiri is a 27-year-old actress with a standup comedy and improv background. She has recently appeared in a number of blockbuster films, but you may know her best from the sheer glut of work she has done in television.
Edebiri has been a writer and voice actor on a number of animated television shows, including the Netflix show Big Mouth, where she was first a writer and then took over the role of Missy Foreman-Greenwald when Jenny Slate stepped out of the part. It was an interesting issue for the show because people had called for a Black female to fill the role as the character herself is Black. Edebiri, having already been a writer and consulting producer, auditioned and has voiced the character ever since to wide acclaim.
Related: Ayo Edebiri's 10 Best Movies and TV Shows, Ranked by Rotten Tomatoes
More recently, she has lent her voice to the reboot of the show Clone High as Harriet Tubman. The show, based around the premise of the clones of famous historical figures together in modern high school, has a cult following, and the Tubman character is a fan favorite.
Aside from her work in animation, Edebiri has shown that she can also have just as much of an impact in live-action. In 2021, she starred opposite Hailee Steinfeld in Dickinson, where she played Hattie. It was a big role for her as she was given the opportunity to show off her acting chops in a period piece that still had a fun and interesting flair.
This role was also interesting in the fact that, having already been a contributing writer on the show, it was created with her specifically in mind. This idea of a writer taking an acting role on the show is something that Edebiri has done on several occasions.
Finding Her Character On The Bear
Many people point to the role of Sydney on the FX series The Bear as her true explosion onto the scene. This role, specifically as an actor, gave her room to flex a muscle many people had yet to see from her. Sydney is a strong, fierce character brought in by the main character, Carmy (Jeremy Allen White), to help in his new restaurant in Chicago. Her knowledge and experience are put to the test in a dysfunctional kitchen where Carmy is king, and Sydney's opinions and ideas are often pushed aside.
Edebiri brings a dry wit to a character that, in less skilled hands, could have been very one-note. The idea that the actress can infuse her character with such strength and integrity is a testament to the type of work she is willing to put in. In fact, the role has not gone unnoticed as it has earned her multiple award nominations and an Independent Spirit Award for Best Supporting Performance in a New Scripted Series.
Even More Movies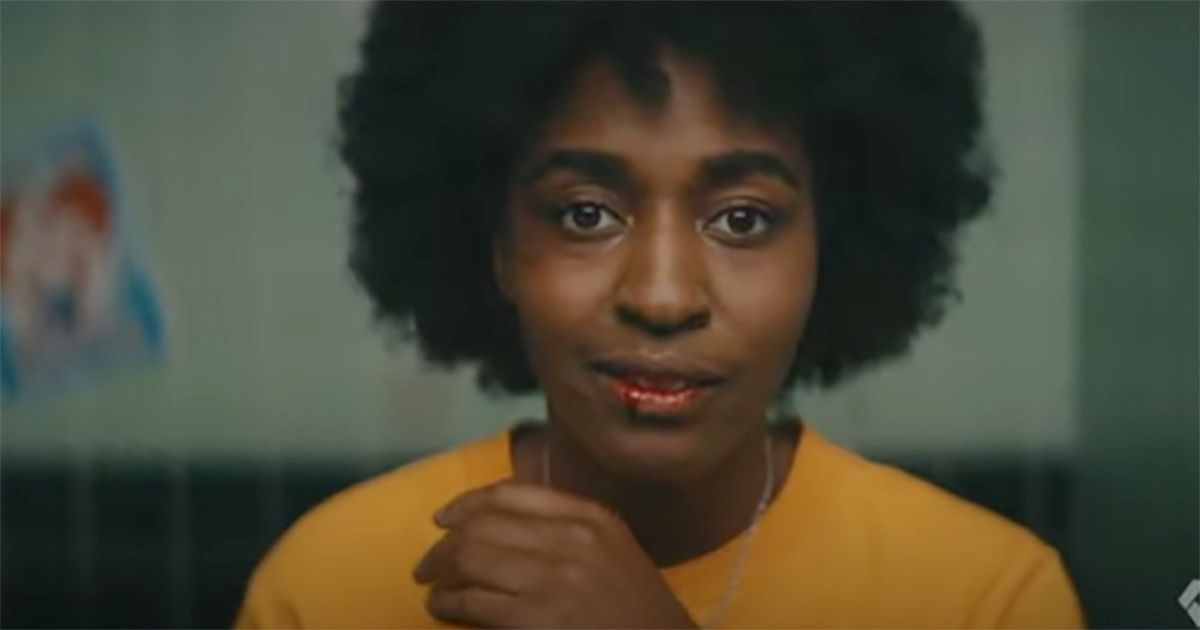 The Bear opened quite a few doors for Edebiri, allowing her to pursue even more high-profile projects. One thing she has not steered away from is comedy. In fact, she has leaned even harder into both comedy and animation.
In the past few years, she has had roles in two blockbuster animated films: Spider-Man: Across the Spider-Verse and Teenage Mutant Ninja Turtles: Mutant Mayhem. These films have been noted for their fascinating and often beautiful animation styles, along with their compelling and enjoyable plots and characters. Across the Spider-Verse has made over $380 million, while Mutant Mayhem has made over $150 million. These are not small numbers, especially in a summer where Barbie and Oppenheimer have essentially cornered the market.
Related: How Bottoms Is Redefining High School Hierarchy
Edebiri is a person who seems to always have irons in the fire. Her latest film, Bottoms, has just entered theaters with a thunderous anticipation. The film stars Edebiri opposite Rachel Sennott (Shiva Baby), with whom Edebiri has a long history. The two actresses started their own digital series for Comedy Central in 2020 called Ayo and Rachel are Single, which allowed them to show off their wildly fun chemistry.
Bottoms presents Edebiri as Josie, an uncool high school-aged lesbian who wants to get with a more popular girl. She and her friend decide the best way to do this is to start a women's defense course so they can at least get hands-on with the other girls. Unfortunately, the course turns into a literal fight club and causes mayhem in the school, elevating Josie and her friend to an entirely new status.
Bottoms is meant to be the next teen sex comedy, a genre redefined every few years. In this case, it has the team of Edebiri and Sennott to elevate it to a level that only two people with a rich history can. They play off of each other in a way that evokes some of the great comedy duos in film history.
Edebiri will have a long history in Hollywood in a variety of roles. She has yet to direct a film, but with her writing and producing background, we may yet see that happen. The odds are that she will remain in the comedy realm, delving into darker comedies rather than straight dramas. However, we as an audience are better for it. Sometimes, people stay in their lanes for a reason, but for Edebiri, the idea of shifting within her chosen genre seems to be working just fine.