Ever since 38-year-old Sam Altman, the co-founder and CEO of OpenAI, was fired, parallels have been drawn between his departure from the ChatGPT maker and how Steve Jobs was ousted by Apple in 1985. Jobs did make a triumphant return to Apple years later, but Altman, who was sacked by OpenAI's board for "not being candid in his communications" and was replaced by Emmett Shear as chief executive officer, is finding the doors shut on him. In fact, Altman's sudden departure from OpenAI has sent shockwaves through Silicon Valley, with some seeing it as a boardroom coup. We take a look at unknown facts about Altman.
Sam Altman was born in Chicago in 1985 but spent his formative years in St. Louis, Missouri, where he attended John Burroughs School, a prestigious private institution. He excelled academically, ranking among the top students in his class. He grew up as the oldest of four siblings in what he calls a "middle-class Jewish family." When Altman was 8 years old, his parents, Connie Gibstine, a dermatologist, and Jerry Altman, a real-estate broker, brought home his first computer, a Macintosh LC II. In an interview with New York Magazine, Altman recounted how this pivotal event ignited his passion for programming, stating, "The Mac was this dividing line in my life: before I had a computer and after."
The first time when came out as Gay
Altman opened up about his sexuality for the first time when he was still in high school. Growing up gay in the Midwest during the 2000s wasn't easy for Altman. At the age of 17, when the school invited a speaker for National Coming Out Day, Altman addressed the entire community after a Christian group boycotted an assembly about sexuality at the school. He announced his homosexuality and challenged the school to choose between being a repressive environment or one that embraces diversity of thought. In a 2020 podcast, Altman recalled that his private high school was "not the kind of place where you would really stand up and talk about being gay and that was okay." Around the same time, when Altman came out to his parents, his mother was surprised. She had always perceived him as more of a unisexual and tech(y).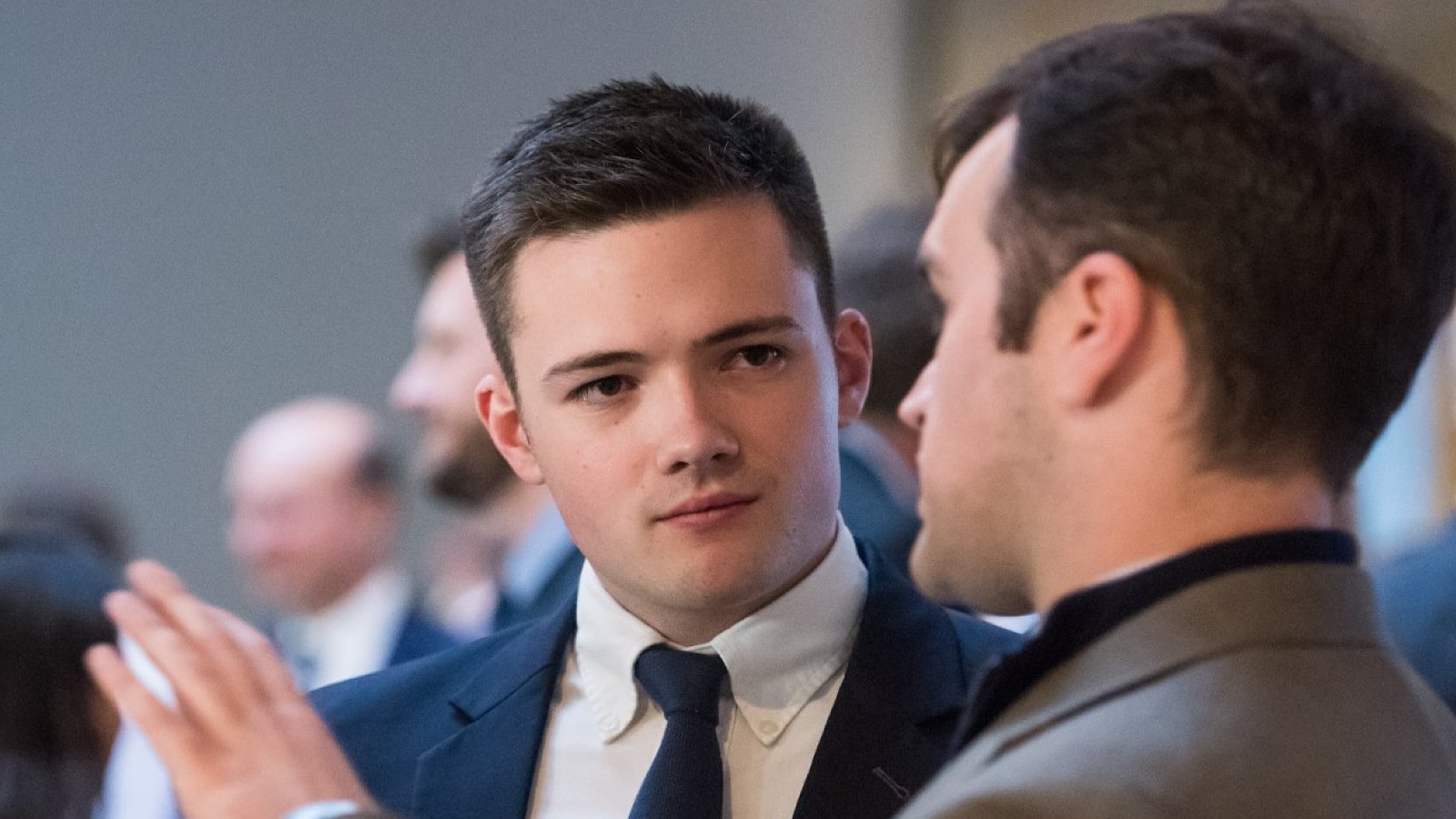 Oliver Mulherin is the partner of Sam Altman. (Image credit: IOTA Codex/Twitter)
Altman lives with his partner, Oliver Mulherin, an Australian programmer, on Russian Hill in the city of San Francisco, California. During weekends, they live in a 25-year-old remodeled house on a private ranch in Napa, California. Both Altman and Mulherin want to start a family together. Before Mulherin, Altman was dating Nick Sivo; together they co-founded Loopt, a mobile social network that can be used to see where your friends are currently located.
Stanford and the beginning of his entrepreneurial journey
Altman enrolled at Stanford University to pursue a major in computer science but he and two of his classmates dropped out to work full time to work on Loopt. His startup made its way into Y Combinator's inaugural batch, a company that helps startups grow. From the very beginning, Altman was excellent at networking and raising money for his startups. In fact, Loopt's valuation reached a staggering $175 million but despite that the app didn't garner much interest and the founders sold it for $43 million in 2012.
After Loopt, Altman founded a venture fund called Hydrazine Capital and for that he teamed up with his brother, Jack Altman. Together, they raised $21 million. The company focused on investing in various sectors, including life sciences, e-marketplaces, big data, healthcare, consumer networks, enterprise software, and internet-connected hardware. Altman then joined the startup accelerator Y Combinator in 2011 as a part-time partner. Later, in 2014, Altman was appointed president of Y Combinator, succeeding the co-founder, Paul Graham. Under Altman's wings, the accelerator continued to thrive and became a force to reckon with in the tech industry. By 2016, Altman had become the president of Silicon Valley's prestigious startup curator Y Combinator (YC) but he stepped down from that post in 2019.
Around this time, Altman's stature in Silicon Valley was growing. He was featured on the Forbes 30 Under 30 list for venture capital at age 29. Altman's wealth grew, and he became incredibly rich, all thanks to his personal investments in a number of internet companies, such as Airbnb and Instacart. Altman enjoys racing cars. He reportedly owns as many as five sports cars, including two McLarens, and an older model Tesla.
Altman's career reached a high point when he co-founded OpenAI in 2015 with a group of tech entrepreneurs and researchers, including Elon Musk, Greg Brockman, Pamela Vagata, Ilya Sutskever, and Wojciech Zaremba, among others. The journey of OpenAI began when Altman received an email from Elon Musk, the CEO of SpaceX and Tesla. Musk wanted to explore the creation of a research organisation that prioritised the development of safe and beneficial AI, and then OpenAI was set up as a prominent research and deployment organisation in artificial intelligence (AI). Altman took over as CEO of OpenAI in May 2019, after it transitioned from a charity to a "capped-profit" corporation.
Altman then flew to Seattle to meet with Microsoft CEO Satya Nadella, where he demonstrated OpenAI's AI models for him, WSJ reported. After that, OpenAI received a $1 billion investment from Microsoft in 2019. Since then, Microsoft has not only invested billions of dollars in OpenAI but has also integrated the technology into its Bing search engine, GitHub coding tools, Microsoft 365 productivity bundle, and Azure cloud.
The tech industry's biggest breakthrough came when OpenAI launched ChatGPT in November 2022. ChatGPT is an AI chatbot that can write human-sounding answers to just about anything you ask, from drafting emails to explaining things like how quantum physics works. Upon its release, ChatGPT became a viral sensation and kicked off the era of "generative" AI in technology. OpenAI shook the world with ChatGPT and DallE.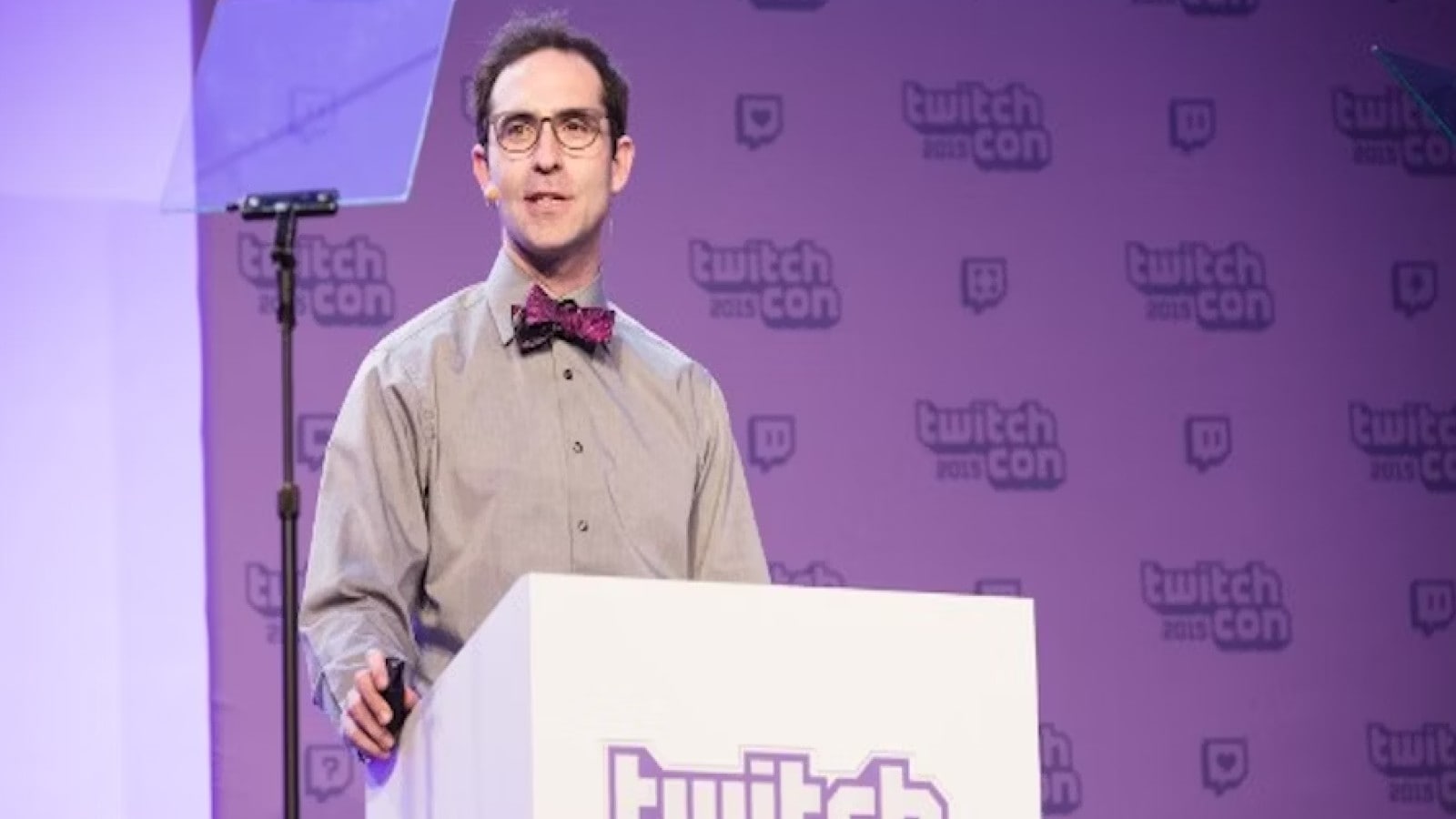 Emmett Shear, the CEO and co-founder of Twitch, resigned from the games-focused livestreaming platform earlier this year. (Image credit: Twitch)
Under Altman's leadership, OpenAI emerged as a prominent authority in the tech industry, perhaps the leading company in artificial intelligence. However, on November 17, things took an unexpected turn when Altman was fired as CEO of OpenAI. Caught off guard, Sam was invited to an unplanned board "call," where he was informed of his sudden termination. Microsoft, a major stakeholder, was notified only five minutes before the official announcement. OpenAI's Mira Murati was appointed as interim CEO. Later, speculations surfaced, indicating ongoing efforts by Microsoft and the board to persuade Sam Altman to return as CEO. However, the board ultimately chose former Twitch CEO Emmett Shear as the new CEO of OpenAI, effectively closing the door for Altman to return to the company he co-founded.